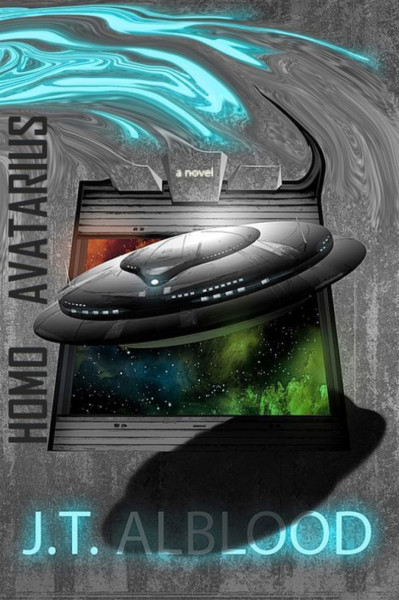 http://www.barnesandnoble.com/w/homo-avatarius-jt-alblood/1122908004?ean=2940152444575
About the Book
Overview
What if your consciousness was an Alien?
Throughout the history of the world, we have seen war, the spread of civilization, discovered many wonders, but what if in all that time, Homo sapiens were merely evolving into something new? What if on the inside we are all alien?
Homo Avatarius now rules the Earth. The invasion has already ended. Wake up to reality; your inner voice is an alien.
A thought provoking and ground breaking speculative work of science fiction.
When does a man know that he exists? How long is he aware of that existence? I think the answer is always the same: You exist from the time you notice your first moment. But have you ever wondered…What if your consciousness was an Alien?
J.T. AlBlood's novel is a thought-provoking and groundbreaking speculative work of Science fiction.
The story while also featuring some interesting characters from Adolf Hitler to Wilhelm Reich.
As it is said, that the future affects the past, the story also takes you on a time adventure from Hitler's WWII time, the 1214 Ancient Beijing Warriors time to the modern 20th century.
The novel also has a stunning blend of compelling and intriguing complex topics such as aliens, mysticism; occult societies; the thousands-year-long invasion of aliens into the human genome; retro-chronal causality; and the secret codes within DNA, the number Pi and the Holy book.
Ultimately the story explains the causes and outcome of Operation WTA while giving you the best speculative sci-fi adventure of a lifetime.
Disclosure of Material Connection: Some of the links in the page above are "affiliate links." This means if you click on the link and purchase the item, I will receive an affiliate commission. I am disclosing this in accordance with the Federal Trade Commission's
16 CFR, Part 255
: "Guides Concerning the Use of Endorsements and Testimonials in Advertising."