Free E-Book 2/9 – 2/13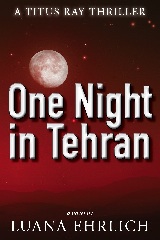 Days after escaping from Iran, he begins searching for answers; meanwhile, an assassin begins his own search–for him!
Read a new series of Christian thrillers featuring CIA officer Titus Ray!
In Tehran, while hiding out from the Iranian secret police, CIA intelligence officer, Titus Ray, finds shelter with a group of Iranian Christians. Compelled by their unwavering faith, the battle-hardened, covert agent becomes a believer shortly before they smuggle him out of Iran to freedom in Turkey.
Back in the States and forced to go on medical leave, he discovers a Hezbollah hit man has targeted him for assassination. Now, while trying to figure out what it means to be a follower of Christ, he must decide if the Iranian couple he meets in Oklahoma has ties to the man who's trying to kill him, and if Nikki Saxon, a beautiful local detective, can be trusted with his secrets.
Trained in lies, he learns the truth
Will it help him escape his past?
Can it change his future?


_______________________________________
$.99 Promo 2/9 – 2/16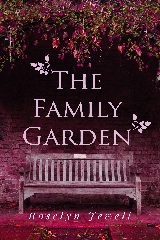 There is a saying that goes, "You reap what you sow." If your life was a garden and your family, your seeds, what would your family garden look like? For Samantha and Richard, life isn't always what they planned. They couldn't be more proud of their children, their home and the life they built together. But when storms come to weather their lives, will the roots that Samantha and Richard planted together be strong enough to fight the storm, or will they dig in, stand firm and wait for the sun to shine again?
In The Family Garden, readers are treated to a broad spectrum of matters of the heart. When it comes to love, nothing is as it seems. We all have masks, and what is revealed beyond our disguises is enough to take your breath away.