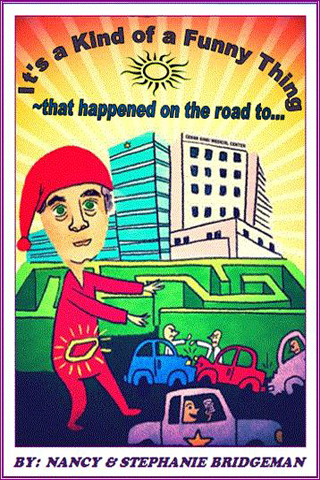 It's a Kind of a Funny Thing ~that happened on the road to…
(Addiction to Transplant to Recovery)What happens when a Wimpy Caregiver meets a Broken-Down-Blues-Drummer? ~Funny things happen — and all hell breaks loose — on the way… to his liver transplant!It all started when Paul's world collided with Nancy's. She was a happily married, stay-at-home-gardener, who spent most days walking on the beach with her husband, spending time with her family, and cultivating rare Plumeria-plant hybrids.Little did she know that she would end up taking care of this brash Bronx blues-drummer — who was constantly knocking at death's door.Nancy's happy routine would be turned upside-down, after unwittingly taking a "temporary" job as an unpaid caregiver to "Everybody's Favorite-Bottom-Feeder-Blues-Drummer."With daily delivery of his near-death-dramas — Nancy's life would never be the same again.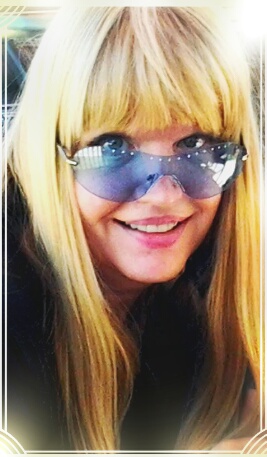 PART I  BY: NANCY   &   STEPHANIE   BRIDGEMAN
A   FUNNY THING HAPPENED ON THE WAY…TO MY LIVER TRANSPLANT
CHAPTER 1:  INTRODUCTION — IN THE OUT DOOR
There he was — one foot in, and one foot out of the bathroom door, mumbling incoherently, "LET ME IN."  Only problem was… he was neither locked in, nor out — and he was missing his pants. Yep. He was half-naked with all his vital-parts hanging out… while his vital-signs were slipping away.
My life was like a "Five Alarm Fire"… Making matters worse, I had to put out Paul's random "fires" at an ever-increasing frequency!  I was always off-balance, going to-and-fro — like a Chinese Fire Drill — frantically running f in circles.
Yep. It was a care-taker's worst nightmare… Paul was jabbering — frothing away, with white powder pill-crumbs caking his mouth… Then Paul's mouth stopped moving… Paul went limp and lapsed into unconsciousness. I thought to myself: "He's really done it this time — surely he's done for!!"
There was no time to dress him — or wipe his face clean… the paramedic was barking orders, as I offered him a pair of sweat pants: "Sorry Lady! Move out of the way!! We have to get him to the hospital, before we lose him!!"
I watched helplessly, while they carried him away, as the ambulance sped away. The blaring sirens pierced the silence of my mind — tearing to shreds any sanity I had left.
Yep. All of the neighbors were gawking — not knowing who was being loaded up — or why.  With no time to spare — I ran to get the bottle of the pills that he'd overdosed on — then high-tailed after the ambulance.
(Paul lived life on the edge — would he fall off the precipice?)
END (of Chapter One).