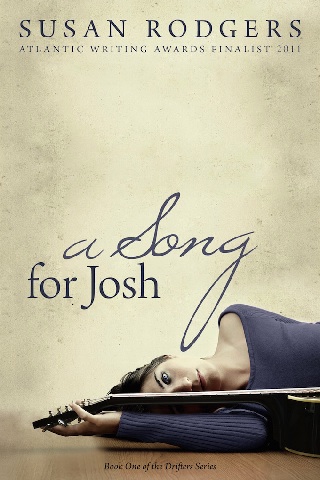 RONE (Romance Novels of Excellence) 2014 AWARD WINNER!Best Contemporary Cover Design – Alanna MunroMusic has the power to heal.Discovered while busking on the streets of Vancouver's Downtown Eastside, Jessie Wheeler – once a teen runaway from Prince Edward Island – is now a popular singer-songwriter and actor. On the day her boyfriend Charlie proposes, he kicks an estranged friend – actor Josh Sawyer – out of his Club. Jessie sees something of herself reflected in Josh's sorrowful chocolate brown eyes – a deep loneliness and angst. When a part on Josh's new television series Drifters becomes available, Jessie can't resist the temptation, despite the fact that taking the part threatens her engagement to Charlie. When a past nemesis, Deuce McCall, makes a tragic appearance in the city, Jessie's turbulent past catches up with her, threatening any chance she has at a true and sustainable love.A Song For Josh is a simple sweet story about hope and love, and the power of music to heal. Through Josh and Jessie's story we learn that all of us damaged souls are indeed lovable, even when we are quite certain we are not.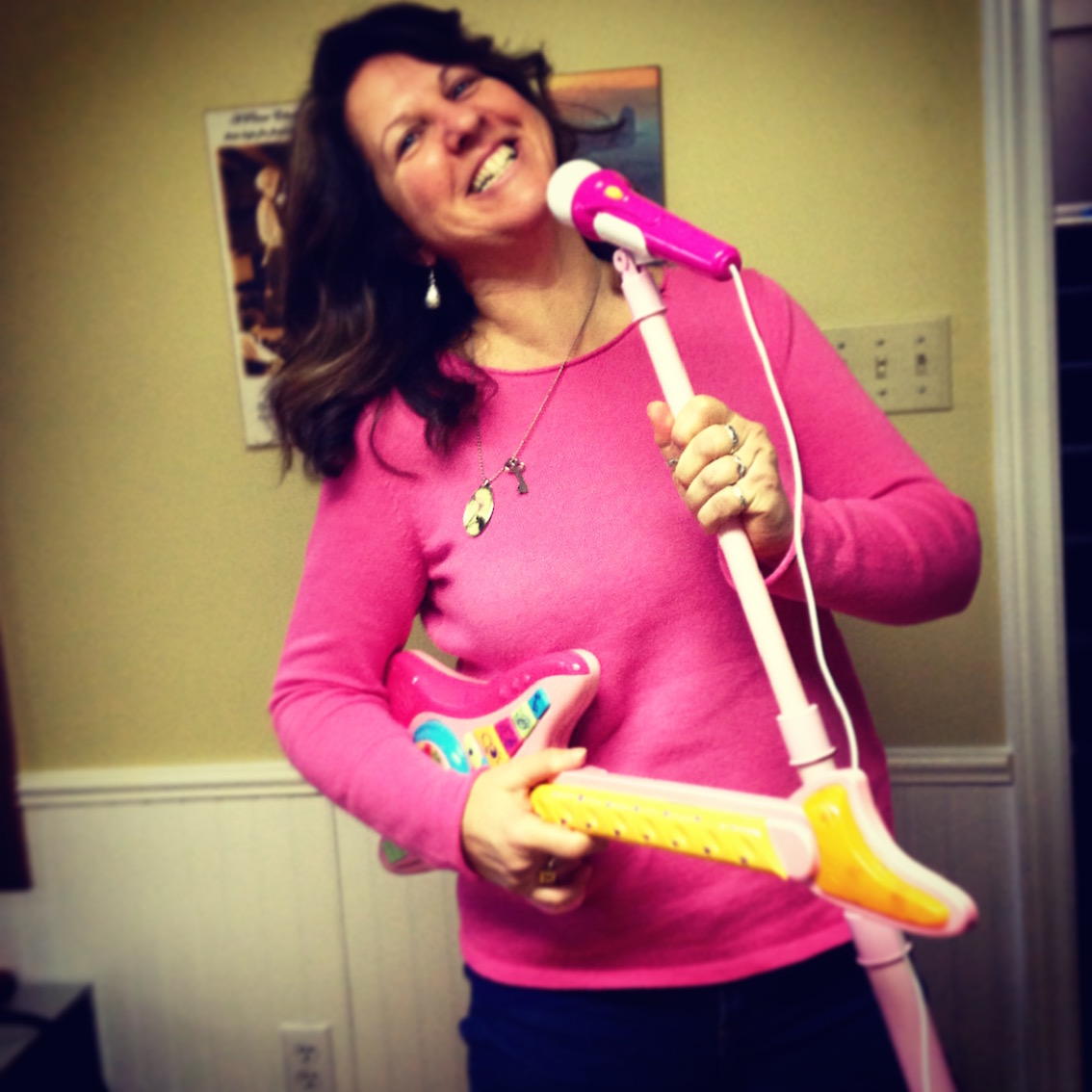 [Web-Dorado_Zoom]
The elegantly appointed stage, daintily lit by strings of floor to ceiling twinkling fairy lights and highlighted by stately white pillars, was a tiny sanctuary where cream silk draperies, accented by dripping bouquets of white roses and baby's breath, gave Jessie the sense of stepping into her own cocoon. In the Zuhair Murad, itself a living flower garden, she stood back from the microphone and contemplated the dreamlike chamber as patrons adjusted their seating for better viewing pleasure. It was as if she were being born again after years of hiding in a comfortable but bitter, dark cave. In these last few weeks with Josh she had discovered a part of herself she thought was dead; the wine and this illusory, fantastic environment seemed a message from the universe itself – it's not too late to start again. To love again. To live again.
Jessie took a deep breath and stepped forward. Accompanied only by a baby grand piano, in its own shade of white to complete the mise en scene, she held her hands clasped in front of her waist and started to sing. The pianist was her regular fellow, Christian, a clean cut salt and pepper-haired forty-five-year-old who'd agreed to wear a white tux for the occasion, although his artist's instincts had him include, at the last minute, a soft pink bowtie he'd saved from his brother's wedding last summer. Although Jessie had changed her tune at the last minute prior to the afternoon sound check, he was nevertheless always humbled to be her chosen accompanist. Christian played with refinement and a careful restraint as he let Jessie's music take over and envelop him, and then in turn surround the spellbound patrons in Annika with starry-eyed glory.
The song was, of course, a message to Josh. It was his; it belonged to him as surely as he belonged to her now and forever. As long as there was breath in their lungs and light in their souls, regardless of where this journey called life chose to take Jessie and Josh – perhaps even enduring in the great mystery of the hereafter – the song was a heartbeat, a sure and certain rhythm of promise. Jessie's voice and music, a melody Christian was privileged to play, joined the fragmented lovers together across a crowded, mesmerized roomful of wealthy people privy to their own lonely sufferings and losses.
It was the one she had written for Josh – and for others like him, including any lost souls at Annika this night – after finding him in the garbage and in all certainty told him he could defeat his demons. It was the song she sang for him in the Downtown Eastside the night they first made love. It was a message of hope but tonight, for Josh and Jessie, it was cloaked in a painful uncertainty.
Watching and listening, Josh could barely breathe; he reached up and loosened his black tie. As the lyrics and music built to a magical crescendo that had the entire audience under a spell, Jessie's voice grew hoarse with emotion and her hands released to accentuate the waves of the piece. Christian, carried away on his own waves of phrasing and cadence, let her do her thing. He sat back and let the dream overcome the billowy, cottoned room with its creamy Roman pillars and gauzy draperies as Jessie executed this magic; this divine, mystical thing that she did so intricately – called, humbly and simply, music.
She sang of hope when all seems lost.
My sweet, sweet friend
Come out of the darkness
Seek the light, let your soul mend
These are days of promise
You can let the world pass you by
As you hide amongst the debris of life
Hiding in your cave of broken ties
And black, lonely artificial highs
You can choose to walk your path
Of pain and hurt, alone
Or you can take my hand and throw
Aside the waste and roam
Amongst the rainbows in the mist
Where there is sunshine just beyond
Take a leap of faith
Believe in yourself again
And I will believe in you too.
All will believe in you
If you believe in you
Please believe in you
I believe in you.
When it was over, and the beauty of it all had ended, a low hum seemed to continue on the christened air. It was the sound of nothing, and yet of everything; of an ethereal mysticism that appears only in life's rare moments of pain and perfection conjoined. The privileged found themselves disoriented, adrift; Jessie had spoken to all of them and, in their vulnerability fueled by the artifice of wine-soaked gaiety and false pleasure, she had caught them off guard. Charlie broke out of it first, gazing around the well-appointed restaurant to see, for the umpteenth time, how his girl affected those who saw her perform live. He was shocked and startled when he looked behind him and met Stephen's serious, warning eyes, for he hadn't realized the Drifters gang was even there, never mind so close. His heart hit the ground, exposing the first serious cracks of apprehension, when he saw Josh and the expression on his face. Charlie's old friend was not clapping, as was everyone else in the room, enthusiastically and passionately.
Not surprisingly, Jessie garnered a standing ovation. Chairs screeched and scraped, nudging people out of their reveries, floating them back to earth as they rose, faces honest and authentic, while Charlie, Stephen and Josh remained seated momentarily. Stephen watched as Charlie's expression turned to consternation and then something akin to fear when his eyes discovered Josh. Then, his face a mask, Charlie turned back towards Jessie and stood, and so did Steve. They clapped along with the others, but it took Josh a few extended minutes to come out of the bubble in which she seemed to encase him.
He was enduring the most difficult torment of his life. Jessie was deeply infatuated with him – that was clear, because he knew she hadn't planned to sing that song and yet, despite its message of promise and hope, he felt he had lost something genuine and sincere despite gaining a knowledge that pierced his heart with its truth. She had discreetly met his gaze more than once during the evening as she ate. The message that she understood their connection was clear, if fraught with electricity and angst. But now – as Josh watched the lights dim and Jessie and Christian embrace, in his peripheral vision he could see Charlie framed there as well.
For the first time in ages Josh ached for a drink, something that would do the job hard and fast. Because it seemed, as Jessie subsequently returned to Charlie, that the deed was done. This entire room was on their side, and so was the city, the province, the world. What was Josh but a plaything – albeit a serious plaything – but one whom Jessie had not the power to hold on to? Or, likely, the will, he told himself.
Most of his friends were so ecstatic over the performance they hardly noticed Josh's grey face and the green tinge around his eyes, or how often he looked at the drinks held and enjoyed by other patrons. But Stephen was acutely aware. He had also seen the look on Charlie's face and wondered what it meant, how much he knew. He and Josh hadn't spoken much since he found Josh and Jessie together, and he felt badly about that. It wasn't like you could control whom you fall in love with. He should have been there for his friend, who was clearly suffering tonight. So he sent Josh a look of understanding, and hoped he recognized the inherent attempt at reconciliation. Josh did, but he turned away. He didn't want anyone to sense what he was going through. He wanted to leave but he couldn't bear not being in the same room with Jessie. He willed himself to look over at her. She never failed to amaze him. Now she was eating a rich chocolate mousse, playing with the spoon as if she were a child and not the beguiling performer that commanded the room a short time ago. Charlie was silent. As Jessie sensed Josh looking at her, Charlie turned too, this time, and his eyes held legions of unspoken words and veiled threats.
And there they were, Jessie and Josh, visibly melting in their loss of each other like chocolate bars left on the beach in summer; delicious – perhaps sinful -pleasure, left to die. For that was where they were heading that night – towards an inevitable, excruciating defeat.