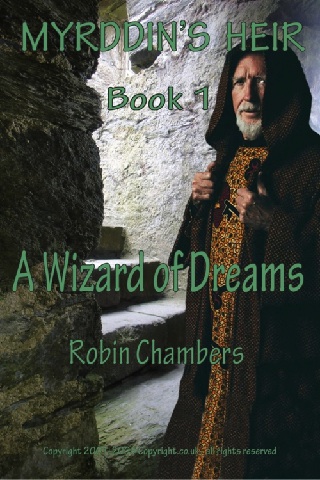 "Gordon Bennett was born on 7th August 1999 with extraordinary powers. Where have those powers come from? Who – or what – is "Zack"…? His mother begins to notice that Gordon is different when he speaks his first words at just 5 months old and that's before the really strange things begin to happen!
Fun, refreshing and certainly different, A Wizard Of Dreams is Book 1 in The Myrddin's Heir series by author Robin Chambers. Written at a quick, entertaining pace it's a potent blend of magical intrigue and adventure and whilst the theme is familiar, Chambers has a unique style of writing that sets his work apart. Much more than a trite fantasy plotline his young protagonist is defined in a realistic and empathetic way that pulls the reader through the story with him, and when Gordon interacts with Zack there is always much to be taken from these well observed exchanges. With well-defined characters, Chambers demonstrates a meticulous eye for detail that makes them instantly identifiable and whilst some are more endearing than others they are all very memorable. Each captured with a distinctive tenor that adds greatly to the thematic undertones of his tale. A tale that not only entertains, but encourages thought and timely reflection.
Original and highly engrossing, A Wizard Of Dreams is a wonderful read throughout and sets the tone for a series that undoubtedly deserves your attention. It is highly recommended."
Book Viral Author Spotlight review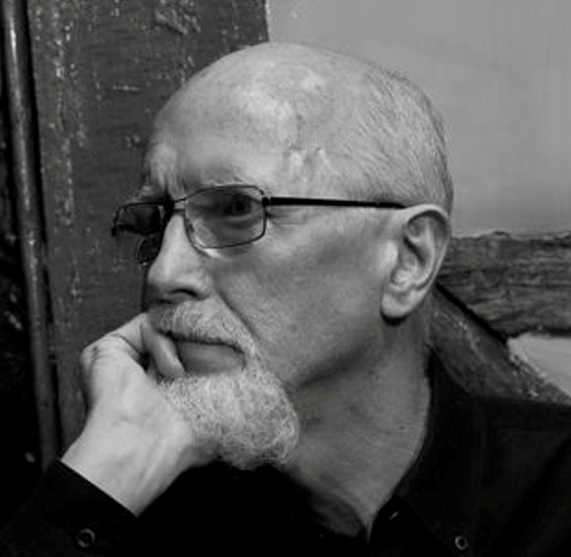 [Web-Dorado_Zoom]
The wizard appearing on the front cover is from an image by James Farley, a wizard photographer and good friend.  www.jamesfarley.co.uk
All rights reserved.  No part of this publication may be reproduced or transmitted by any means, electronic, mechanical, photocopying or otherwise, without the prior permission of the author.
This edition first e-published in 2013 by Amazon Kindle Direct Publishing
The moral rights of the author have been asserted.
This e-book is licensed for your personal enjoyment only; it may not be re-sold or given away to other people.  If you would like to share this book with another person, please buy another copy for each person you share it with.  If you're reading this book and did not buy it, or it wasn't bought for your use only, then please return it and buy your own copy for a mere 99p!  Thank you for respecting the hard work and the legal rights of the author.
The scanning, uploading and distribution of this book via the internet or via any other means without the permission of the author is illegal and punishable by law.  Please purchase only authorised electronic editions, and do not participate in or encourage electronic piracy of copyrighted materials.
I hope you'll visit http://www.myrddinsheir.com for further news, views and feedback contact details.
WARNING!
This book will challenge you…
HELPFUL HINT
There are notes at the back…
SOUND ADVICE
Love Learning
Respect Difference
Protect Your Planet
Foreword
Before beginning this story, Amy and I spent three years in Belize, where we met and became firm friends with a Taiwanese philosopher – whose English name is Jason – and his wife, Christine.
Jason was developing a scheme designed to promote the philosophy he had been working on for 20 years: to help make the world a better place. I helped Jason with the wording of his philosophy for the English-speaking world.
My three pieces of "sound advice" –
Love Learning
Respect Difference
Protect Your Planet
– were distilled during the process he and I underwent in finding the right words for his "Three Obligations of Wisdom" in English.
The wording in his final version, when it is published, will be a little different to my choice of words above for this series of books; but fundamentally the key concepts are the same.
I was convinced that the "Three Obligations of Wisdom" point out a simple way to a better world, and I am happy to help promote Jason's philosophy.
Robin Chambers
April 2013
Chapter 1: The Dancing Bear
All mothers think their children are special, but Gordon's mother had proof.
"Ma-ma," she heard him say when he was just five months old.  He was lying on the living room carpet at the time, his rather large head supported by a comfy pillow.
"He was looking right at me when he said it," she told everyone afterwards, with understandable pride.  She had dropped to her knees in front of him.
"That's right, Darling!" she cooed in delight.  "Ma-ma…"  She pointed to herself: to be sure he grasped the link between those sounds and the loving parent in his line of vision.  "Who's a clever boy, then?"
Gordon beamed back at her.  "Da-da," he announced.
This was too much!  Tears of joy welling, she rushed to the sideboard and grabbed a picture of his father.  "Yes, Precious…!"  She held the picture where he could see it clearly.  "Da-da…"
Gordon went on smiling.  "Zack!" he said.  His chubby little left arm came up and smacked into the pillow beside his head.  Most of his hand was bunched in a fist, but his index finger pointed at the pillow.  "Zack…"
His mother was taken aback for a moment.  "No, Sweetheart, PIL-LOW…"
The smile faded from Gordon's face.  "Zack!" he said again, very distinctly.  It was as if he was trying to explain something to her, something that should have been obvious.  It clearly wasn't, and he had no idea why.
Well, that was enough progress for one day.  "All right, Darling, Zack it is!"  After all, there was plenty of time for him to learn to say "pillow".
The smile returned to Gordon's chubby face.  "Zack" he said again, and chuckled with delight.  He turned and gazed fondly at the pillow next to his head.
Edith drifted happily into the kitchen to put the kettle on.  What would all the other mothers say when she told them?   "How old is he now?  Five months!  Goodness, he's very advanced, isn't he..?"  She would smile modestly, and say something like: "Well, they all go at their own pace, don't they?"  The water in the kettle began to rumble…
Back in the living room, Gordon's teddy sprang into the air.  It hovered in front of his delighted face and gave him a cheery wave.
Edith could hear him squealing and clapping as she dropped the tea bag into her cup and waited for the kettle to reach boiling point.  He was such a happy child!  And gifted and talented; that was obvious…
Back in the living room, Teddy was doing the can can…
Zack always knew where Edith was.  When she came back with her cup of tea, Teddy would be back on Gordon's pillow.
There was no point in worrying her before she had to be.
Chapter 2: Where's he getting it from?
When he was two and a half, Gordon told his mum he was going to be a palaeontologist.  She had to look it up.
They'd found a splendid book on dinosaurs in a shop called The Works.  It sold big books at knockdown prices.  This one was for grown-ups really, but it had wonderful pictures.  Gordon wanted it, so Edith bought it.
Conversations with him on the subject of dinosaurs then became unsettling…
Not long after they brought it home, Edith found him studying one of the pages.  She was impressed by the sheer size of the creature in the picture.  "That's a big one!" she said.
"It's a diplodocus," he told her.
She peered at the label: yes, that's what it was.  "How did you know its name?" she asked him curiously.
"Zack told me."
She was going along with Zack for the moment, largely because she didn't have a choice.  "It's huge," she said.  "They must have been scary."
"No," he said.  "They were herbivorous."
Such a big word in such a little mouth…  She looked more closely at the text and there it was: "herbivorous".
"It means 'plant-eating'" he told her.
"What else do you know about it?" she asked him.  She took the book for a moment and scanned the page.  He ticked the facts off on his fingers.
"It lived from 155 to 145 million years ago.  It was 90 feet long and it weighed up to 20 tons.  Its neck was 26 feet long, 5 feet longer than its body! Its tail was almost as long as its neck and its body put together – 45 feet! "
His eyes shone.  "Its head was tiny in comparison – only 2 feet long!  Isn't that amazing?!  It used its tail like a whip.  It had feet like an elephant, with 5 toes on each foot…"
"You know a lot about them," she said slowly, handing the book back.
He grinned at her.  "That's why I'm going to be a palaeontologist."
She told her husband about Gordon's creepily exact reporting of the written text in his dinosaur book.  "He's a bright kid," Victor Bennett said breezily.  "He watches all the Nature programmes. He must be getting it from somewhere…"
"That's what's worrying me," Edith thought; but she kept it to herself.
That night, when Gordon drifted easily and deeply asleep, Zack took his hand and flew with him to the Jurassic Era.  It was filled with amazing sights and sounds and creatures that Gordon had no names for yet, but they soaked his senses with wonder.
The absolute highlight was watching a peaceful diplodocus grazing on the waving grasses of a prehistoric plain.
Palaeontology
Chapter 3: Learning to live with it…
Edith got used to three-way conversations between her son, herself and Zack.  It was unnerving the way he always paused for Zack to reply to questions, and uncanny how often he came out with a reply to something Zack had apparently said.
They were watching Animal Planet together one day, in the latter half of his third year.  Gordon loved animals of all description, extant as well as extinct.  He seemed to be a lot more interested in them than he was in other human beings.
The programme happened to be about chimpanzees.  "I do like monkeys, don't you?" Edith said.  She plopped herself down on the sofa beside Gordon.
"Smarty-pants…!" Gordon replied.
"I beg your pardon?!" his mother said, caught off-guard.
"Zack," Gordon explained.  "He says they're apes, not monkeys."
"I think he's right," Edith replied faintly.  "I'm not sure I know what the difference is between apes and monkeys."
"What is the difference between apes and monkeys?"  Gordon said.  He didn't take his eyes from the screen.
"I just told you I don't… Oh…!" she stopped.  Gordon had held his hand up.
"Sorry, Mum, just a mo…"  Edith waited.  She had taught Gordon that it was rude to interrupt when someone else was speaking.  She wasn't about to break her own rule.
"Oh yes, you're right" Gordon said.  He pointed at the screen.
"What about?" his Mum asked.
"Apes don't have tails."
"I think I did know that," Edith said in her own defence.
"Say again" Gordon said.
"I think I did know that."
"Oh good: that's another long word for my collection!"
"What is?"
"Pre – hen – sile" Gordon told her.  It means 'capable of grasping or holding on'.
"That's right, it does." His mum agreed.  "I expect you'll need long words like that when you're a palaeontologist."  She was quite pleased with that comment.   Zack wasn't the only one who knew things…
There was a brief pause.  "Long like that one, but not that one," Gordon said.
"Why not 'that one'?!" his mum asked indignantly.  It was high time Zack cut her some slack…
"Why not that one…?" Gordon repeated.  His mum opened her mouth, and then closed it again, having realised the question wasn't directed at her.  She waited, with an air of resignation, to be informed why not that one.
"Because…" her son said, "… dinosaurs didn't have prehensile tails.  It was only millions of years later, when mammals evolved, that you started to get…"
"Hang on, hang on…" his mum said.  Her tail was up now: she was in the mood for an argument…  "Maybe not tails, but what about claws?  They could grasp things in their claws, couldn't they?  Some of them had prehensile claws and toes…"  She stared at Gordon and waited for a verdict…
"You're right" Gordon announced, a few moments later.  "He stands corrected."
"Thank you", his mum said triumphantly.
A lot of their conversations were like that.
Extant; "Her tail was up now" (metaphor).
Chapter 4: "You're A Weirdo!"
Other children were a bit of a problem at first.  Gordon couldn't understand why their attention spans were so short.  He got very cross if they messed up any of his playspaces.
He had a Lego and constructions-in-general space.  Then there was his dinosaur exhibition and related information space.  And don't forget his painting, drawing and colouring-in space.
Shortly after his third birthday, he thumped his friend Nicholas for colouring in a diplodocus in his new dinosaur colouring book.  It wasn't the colouring-in Gordon objected to – that was what the book was for!
The problems were – one: Nicholas had failed to keep within the lines, and two: he had used the wrong colours!  Mistakes of that magnitude tried Gordon's patience beyond its limits.
Shortly before his fourth birthday, Tom turned out to be a lot worse.  He was a bit older and bigger than Gordon and had recently moved in next door.
His mum, Yvonne, had her work cut out looking after him.  His dad was in the army, and away for long stretches of time.  With her needing to work to make ends meet, it was a challenge to find babysitters and places to park him.
Edith sympathized with her situation.   However, she had heard Tom's tantrums on the other side of the dividing wall, and was wary of letting him anywhere near Gordon's well-organised playspaces.
But – inevitably – she said to Yvonne one day, after a particularly sorry tale of how difficult it could be sometimes: "Well of course if I can be of any help, just ask…"
Shortly afterwards, Tom came round – "just for a couple of hours 'til the babysitter can collect him…"   He was dressed in camouflage trousers and shirt, and had brought his toys of choice: an Action Man in combat gear, and a machine gun that pumped out table tennis balls with considerable force.
By now, Gordon was very good at building things.  Many of his toys were kits needing careful assembly.  When this big boy ran into his living room, he and Zack were putting the finishing touches to an impressive castle, with ramparts and a drawbridge.
It had already taken more than an hour.  Gordon was particularly proud of the crenellations around the guard towers and along the outer walls.
Tom was straight into it, Action Man at the ready.  "WHEEEAAAOOOUUU!!!" he yelled, mowing Gordon down in the first assault.
"ATTACKATTACKATTACK!!" he howled, his right arm swinging in a perfect arc towards the outer wall.  Action Man did a kamikaze dive into the ramparts…
KABOOOOMMM!!  Pieces of what had been a fine mediaeval castle were flying in all directions through Gordon's well-ordered Lego (and constructions-in-general) playspace. All that patient work had been shattered in two seconds of deliberate devastation.
"Now now, Tom…!" his mother called out.  She followed him into the room at an ineffective distance.  "What have I told you about playing too rough in other people's houses…?"
"Please don't worry Yvonne," said Gordon's mum, in a brave attempt to be polite.  "No harm done…"
No harm done??!  Gordon just had time to wonder what reason his mother could have for telling such a fib when the destructive little dynamo was at it again!  He hoisted his machine gun and began firing table tennis balls into his mother's face.
"KERPOW..!  KERPOW..!  KERPOW..!!"
Yvonne let out a helpless little giggle.  "I don't know where he gets his energy from," she confessed, clearly unable to cope.
A moment later, however, Tom was flying backwards as if propelled by some unseen force.  His tumble turned into a backward roll and his head met the polished floor with a satisfying thud.
He landed on his bottom on a pile of bricks.  That was an uncomfortable experience in its own right.  The shock silenced him for a precious second.  Then his mouth opened to let out an unsoldierlike wail of truly stunning volume.
"OH DARLING, WHAT HAPPENED?!" his mother shrieked.  She rushed over to him and got a nasty kick on the shins for her pains.
"He PUSHED me…!" howled Tom.  He dragged himself to a sitting position. Screwing his face into a murderous scowl, he snatched up a wooden building block and drew his arm back.  He clearly intended to hurl it at the innocent Gordon, who was still sprawled where he had been pushed when Tom first entered the room.
"NO!!" Edith yelled.  She tried to get her body between her precious son and the incoming missile.
But before Tom's arm could reach maximum speed, his hand seemed to meet some invisible force…  It stopped in mid air, fingers still wrapped around the brick…
Then it continued its rapid sweep forwards and downwards to smack into the floor with the ends of Tom's fingers still underneath it.
If you thought his first wail was loud, you should have heard that one…
"Oh dear!" said Edith.  There was just a hint of grim satisfaction behind her air of concern.  "We do seem to be in the wars, don't we?"
Zack walked over to Gordon, grinned and held his hand out.  Gordon grinned back, grasped it and hauled himself up.
Neither mother noticed Gordon gain some leverage out of thin air while pulling himself to his feet.  Tom certainly noticed the grin on Gordon's face.
"He's laughing at me!" he complained.  But the aggression had drained out of him for the moment.
He had a sore bottom, a sore head and a sore hand.  He decided to pause for thought – or at least the closest form of that mental activity he could manage.
"Oh dear", Tom's mum wittered, "What am I to do?  I'm late already…"
Edith took a deep breath.  Decision time… "Nerves of steel" she told herself, "nerves of steel…"
"You get off, Yvonne," she assured the other woman.  "We'll look after him.  He'll be fine here."
"Are you sure…?" Yvonne asked.  She was clearly relieved, but going through the motions.
"Yes of course!"  Edith said.  She laid a firm hand on Tom's reluctant shoulder.  "We'll be fine, won't we Gordon?"
"Yes," Gordon agreed.  "Zack and I will show Tom how to put the castle back together again."
"I didn't know you had another little boy here." Yvonne said.  She looked round expectantly and a little puzzled.
"We don't," Edith said.  She ushered her towards the front door.  "Zack is Gordon's imaginary friend.  They do everything together.  It's a phase."
"He's young to have an imaginary friend, isn't he?" asked Yvonne.  She bustled gratefully through the front doorway.  "Aren't they normally older before they get one of those?"
"Gordon's very advanced" Edith told her with a fixed smile.  She shut the door and turned back to the challenge in hand.  "Better than having an imaginary enemy," she thought to herself.  She re-entered the living room on full alert.
She needn't have worried: Gordon and Zack had everything under control.  Tom was picking up the scattered bricks and bringing them back to Gordon.  He was moving very carefully, his eyes darting around the room.  Gordon was rebuilding the castle, and discussing possible modifications with Zack.  His mum watched them for a minute, and then decided it was safe to go into the kitchen and put the kettle on.
"Who you talkin' to…?" Tom asked Gordon, once his mum was safely out of the way.
"Zack," Gordon told him, without diverting his attention from the task in hand.
"Who's Zack?"
"My best friend…"
Tom looked down at the bruised knuckles on his right hand, while his left hand felt the bump on his head.  "You're a weirdo," he sneered.
A puff of air blew on the back of his right earlobe.  He jumped about a foot in the air.  Gordon laughed.
"Come here Zack; leave him alone!"
Tom whirled round, his eyes like saucers.  There was no one else in the room.  He turned his attention back to Gordon, and made one more attempt to regain the upper hand.
"Stark, raving bonkers…AHHAHAAAH!!"
This time the gust of wind was behind his left ear.  It made a whooshing sound, and made him realize he needed the toilet.
"Zack…!" Gordon said, "… Well maybe he did deserve it, but we need to get this castle finished…  Oh, yeah, OK."
He pointed at the armchair in the corner.  "There are some bricks under there," he told Tom.  "See if you can get your arm under and get them out."
"Why should I?!" Tom demanded (he was a slow learner).
Gordon's eyes narrowed.  Tom felt himself being spun round and propelled towards the armchair.  He landed on his stomach while he still had some forward momentum.  His outstretched right arm shot under the chair.
"That's it," Gordon said.  "Well done.  Bring them over here, will you?  The toilet is out the door, turn left and first on your right."
Tom did as he was told.  Zack, in the meantime, was staring at Gordon with significantly raised eyebrows.
Crenellations; kamikaze; mediaeval; momentum
Chapter 5: The Cunning Plan
Tom seemed very pleased to see the babysitter when she came to collect him.
"Oooer," the young woman confided to Gordon's mum.  "What 'ave you done to 'im?  'E's almost polite!  You must 'ave the magic touch…"
Edith had smiled modestly.  As she was about to shut the front door, she heard Tom say: "I don't like it there.  'E's weird!"
"Wot? – make yer do as you were told for once, did they?" his babysitter asked him cheerfully.  "Well yer can do as yer told for me now, else yer won't get no sweets and I'll take yer down the police station."
"No yer won't…"
"Yes I will."
"No yer WON'T…!"
Edith closed the door with a shudder.  She was already working on a range of excuses why she wouldn't be able to look after Tom the next time Yvonne asked.  In any case, it sounded like he would resist any attempt to dump him next door again.
Gordon was quite satisfied with the way things had gone.  He was surprised when Zack began sounding notes of caution.
"I think we need to agree on one or two things before anyone else comes round here to play." Zack told him.
"Like what…?" Gordon wanted to know.
He surveyed the rebuilt castle with a critical eye.  Tom had helped him put the finishing touches to the crenellations and he hadn't been good at it.
Gordon had told him what they were for – which he thought was interesting – but Tom could not have cared less.  His specialism was demolition.
He wasn't into putting things back together again.  Humpty Dumpty would have had NO chance.
"Like not talking to me out loud when other people are around." Zack told him.
"Why not…?" Gordon asked.
Talking out loud to Zack seemed a perfectly normal thing to do.  It was just like talking to his mum or his dad, or to anyone else who happened to be in the room.
"Because it spooks them…!" Zack explained.  "Didn't you notice Tom staring at you like you were from outer space?  He even said you were weird…"
Gordon had thought Tom was weird, to tell the truth.  He had completely ignored sound advice on the amount of space to be left between the crenellations.  There was no point to them if you didn't space them properly!
"You can't keep chatting away to me when there are other people about," Zack told him firmly.  "And you can't be telling people they're not doing something right because I told you to do it differently.  And you can't tell them about the things we've done and the places we've been, like the Middle Ages and the Jurassic Era."
"I thought he'd be interested" Gordon said sullenly.
Zack sat down next to him.   He put a comforting arm round his shoulders.
"It's not your fault, Gordon; it's mine.  We've been having a great time, but you're growing up really fast.  You're going to have more and more to do with other children, and other adults besides your mum and dad."
He leapt up again, full of enthusiasm.  "Heavens, you'll be going to school before we know it.  It's time we worked out how you and I can be together without scaring anyone."
Gordon screwed his face into an impressive frown.  It was an effort, because he hardly ever used his frowning muscles.  "What's to be scared of?" he demanded.
Zack sighed.  He'd been putting this off.  Sometimes the facts of life are a bit hard to take, especially when you're not quite four, and you don't yet know how really different you are.
"OK," he said, "It's like this.  You and I are … unusual."
Gordon stared sadly at him.  "Why can't anyone else see you?" he asked.
"It's always been like that," Zack told him.  "Most adults don't believe in us.  Some children do, for a while; but then they close the window and shut us out."
"Is it bad: to be 'unusual'?" Gordon asked.
Zack shook his head.  "Oh no," he said.  He stared so intently into Gordon's eyes that his senses started swimming.
Zack drifted gently into his brain and out again, enjoying the warmth of the welcome, and the breeze from the wide open window…  "It's what I exist for: finding someone… special."
"Am I 'special'?" Gordon asked.  That sounded better than being 'unusual'.
"Oh yes," Zack murmured, "you're special alright."
He'd had nothing to do with Tom's spin-round and power-glide under the armchair.  Gordon had made that happen without his help, without even noticing…
Gordon cheered up.  "What shall we do next?"
Zack was a fountain of good ideas.  He always came up with something interesting.
"Let's practise something I know you'll be brilliant at.  It's going to come in very handy from now on."
Gordon loved practising new things.  "What is it?" he asked eagerly.
Zack's eyes glittered.  "It's called telepathy."
Middle Ages; Most adults don't believe in us; telepathy.
Chapter 6: Getting Ready For School
Gordon's fifth year whizzed by…
Edith noticed that Zack was fading into the background.  By Christmas, Gordon had stopped talking to him when he was with her.  By Easter he no longer mentioned him.
She heard him chattering away in his bedroom sometimes.  Small children do talk to themselves, don't they?  Especially only children…
She knew that Gordon needed to get used to being around other children before being plunged into the hurly burly of primary school.  Nursery School would give him the chance to make friends with real children.
It should be easier for him to make other friends, now that he had grown out of his imaginary one.  Curiously, she found herself almost missing Zack.  It had been like having two children: one visible and the other with a lot to say for himself.
She told herself not to be silly.  It was good that he was gone.  Gordon didn't seem to be missing him at all…
Gordon's telepathy skills were improving all the time.  He no longer had to move his lips or close his eyes…
The first stage had been dropping his voice to a whisper.  Then he progressed to being able to say the words without making any sound.
For a while when he did this, he would close his eyes and move his lips.  It helped him concentrate on beaming his message.
His mum came across him once while this was going on.  It was a few weeks after his fourth birthday.  "What are you doing, Darling?" she asked curiously.
"Practising counting." suggested Zack from his bedroom upstairs.  Telepathy is even more useful when you can do it over long distances.
"I'm seeing how fast I can count to a hundred" he told his mum.
It was only a little lie, and it was for her own good.  He didn't like doing it; but he already knew that the truth isn't always what people want – or need – to hear.
"That's good, darling.  Do you know what we used to say when I first went to school?"
"No."
"One, two, miss a few, 99, 100," she said, smiling.
Gordon laughed.  "That's cheating."
"We thought it was really funny at the time…" his mum told him.  There was a little pause.
"School can be good fun…" she said.  "You could go now, you know.  You'd make lots of new friends, and learn new things…"
"No thanks mum" he had said.  "Next year, when I'm five…  I think I'll be ready for school by then."
"It needs to be sooner than that" his mum had thought; but she hadn't pushed it.  After all, he soaked up information like a sponge.  He was working his way through the early reading scheme she had got him.  He always had his head in some book or other.
It wasn't the learning side of it that worried her.  No, it was the social side that could prove to be a real challenge…
Within six months, Zack had bowed out entirely and she couldn't wait any longer.  She made her enquiries and secured a place for Gordon in the local nursery class.  He'd only be going for a term.  He was already 4¾.
She broke the news at the beginning of the Easter holidays.  She wanted to give him a chance to get used to the idea.
He looked doubtful.  "What do YOU think, Zack?"
Zack was sitting cross-legged in their bedroom, immersed in a history of The Castle in England and Wales by D.J. Cathcart King.  He grinned.  Gordon's telepathy skills were improving by the day.
"I think we're ready."
That "we" made Gordon feel a lot better about it.  Maybe it wouldn't be too bad after all.
"OK," he told his mum.
She breathed a silent sigh of relief.  "Good.  The teacher says you can take a toy with you if you like.  Sometimes they do "Show and Tell" – when you show the other children something you've brought and you tell them a bit about it.
"I'll take one of my dinosaurs." Gordon decided.
His mother nodded eagerly.  "That would be perfect.  You know a lot about dinosaurs."
What her Gordon didn't know about dinosaurs was probably not worth knowing.  Unless you were a palaeontologist, and really into that sort of thing…
Chapter 7: The First Hurdle
The first day of the summer term duly arrived.  They set off after breakfast.  It was only a short walk away.  They could hear excited yelling at least two minutes before they turned the final corner…  And there they all were: the other children – a very large number of them.
The nursery class was attached to a primary school.  It had its own little section of the playground; but you could still see infants and juniors running around in their much larger space.
You could have counted up to a hundred and still not counted them all.  It would have been impossible anyway, with all the racing around that was going on.
The noise was deafening…
Gordon was overwhelmed and stopped dead.  His courage had suddenly left him, and he wanted to turn round and run home.  He pulled on his mother's arm.  His bottom lip quivered…
She'd steeled herself, knowing he would need help over this hurdle.  She knelt down and smiled bravely at him.
"Everyone finds it scary the first time.  After you've done it once you'll be fine.  You get used to it ever so quickly."
"We can do this."  Zack stood next to his mum and grinned encouragement.  "Come on Gordon, let's go.  'Nothing ventured, nothing gained'…"
Dimly Gordon understood.  This was an important test life was setting him.  Tests like this would come along from time to time and they had to be passed.  He was about to leave the safety of what he knew for the uncertainty of something new.
Learning how to do that was an important part of growing up.  At least he wasn't on his own…
"'Nothing ventured, nothing gained'," he said to his mum, and her eyes filled with tears.  She knew where he'd got that expression from.  It was something his dad always said before they tackled a new model.
"Come on mum," he said, "we can do this."  They crossed the road and entered the nursery part of the playground.
There were other mums – and a dad or two – standing chatting while they waited for the door to open.  Most children already knew each other and were running around – especially the boys, Gordon noticed.  Others stayed close to a parent until some other adult arrived: to make sure they weren't mown down by a bigger, more boisterous child.
Survival of the fittest in its early stages…
"HELLO!" said Yvonne.  She detached herself from another couple of mums and came over to Edith.  "I wondered how long it would be before we saw you here.  Tom's been coming for ages.  This place is a godsend…"
"WHEEEAAAOOOUUU…!"  Gordon recognized that noise.
"Whoah…" muttered Zack.
Tom came charging out of the pack towards them, his arms spread wide in fighter-plane mode.  Gordon stood a little closer to his mum.
Zack jumped in front of him, ready for the onslaught.  At the last moment the plane veered off in a near miss.
"TOP GUN…!" Tom yelled.  He charged at another group of smaller children which obediently scattered.  There were scared looks on some of the faces.
Hmmmm…
Tom wouldn't risk a full-on assault while adults were around.  The grin on his face suggested he was looking forward to the first chance he got, once the coast was clear.
"Boys..!" Yvonne said.  "They're so different from girls, aren't they?"
"I think it depends on the boy." Edith said.  "Oh look, Gordon, there's Nick. Why don't you go and say hello?"
Gordon walked over to a nervous little boy standing near his mum.  Nick saw him coming and smiled shyly.  He and Gordon were quite good friends.
Gordon had been cross with him that one time he'd got a bit creative in one of his colouring-in books.  But that was a long time ago now.  They'd both said they were sorry.
Nick was an only child too.  He needed a good friend at nursery school.  He'd been coming for a while now, and had found it difficult to settle.
Some of the other boys were rough.  They'd taken one look at him and honed in on a soft target.  Making "Knickers" cry was a favourite game.
"Hiya Nick."
"Hiya Gordon."
"What's it like here?"
"It's all right" Nick said, but his eyes said something else.  Nick's mother put a comforting arm round his shoulders.
"It's about to get a whole lot better!" said Zack.  Gordon had never seen him angry before.
Their classroom door opened, and a smiling lady appeared.  There was no need to blow a whistle or ring a bell.  The children streamed towards her and disappeared inside.
Edith joined Gordon and Nick as they walked over to her.  "So this is Gordon" said the teacher.
She was stating the obvious, but showing him that she already knew his name.  "I'm Mrs. Watkins."  She held her hand out for him to shake.
He decided there was a good chance he was going to like her.  "You already know Nick, do you?" Mrs Watkins said.  "That's good: you'll be company for one another."
She smiled down at Nick, with a hint of worry in her eyes.
"Lessons will be learned."  Zack said.  Gordon did not think he was talking about them.
"This was an important test life was setting him"
Chapter 8: Rough Justice
The room was divided into different play areas.  In one square there was a plastic track with loops and bridges and a box filled with cars and trucks.  In another was a table with play-dough.
There was a home corner, where a number of dolls were tucked up in bed.  Next to it was a section for finger painting, and drawing with chalks on little blackboards.
The areas were divided by screens covered in pictures and posters and photos of the children.  The theme that term was all about staying healthy, and the number to think about that day happened to be 5.
It was light and cheerful, full of colour and promise.  Mrs Watkins had four adults working with her: keeping their eyes on different areas of the room, and helping children make the most of their opportunities.
"What do you think?" Gordon asked Zack.
"Good."  Zack said cheerfully.  "Let's get stuck into something."
The ages of the children varied.  Gordon was one of the older ones, which was OK.  He watched them all make their beelines to favourite activities.  Many of the boys went for the track.  The home corner filled up with girls.
Nick stayed with Gordon, his eyes constantly checking where Tom was.  Tom was pretending to be on a pogo stick and going "boing! boing!" from one group to another.  He was an accident waiting to happen.
The nursery assistants were clearly used to him. "Come on, Tom" one of them said.  "Let's find something for you to do.  You're going to knock somebody over in a minute!"  As if that wasn't the general idea…
She tried to take his hand but he evaded her grasp and ran into a different part of the room.  It was exasperating, but he was no longer in her space: so he became someone else's problem…  "Boing…! Boing…!"
"Excuse me a moment…" Zack muttered.
"What do you want to do first?" Gordon asked Nick.
"I don't mind," Nick said.  "You choose.  OOOH…!"
There had been an almighty crash, and one of the dividing screens by the house corner was shaking violently.  Tom appeared to have pogo-ed himself sideways straight into it.  He was sprawled on the floor looking bruised and bewildered.
Zack was back at Gordon's side, looking grimly satisfied.  "Lesson 1…" he said.
"You see, Tom!" Mrs Watkins told him.  She picked him up and checked nothing was broken.  "What are we always telling you about banging into things?  This time you've hurt yourself for a change."
Tom's whimpering self-pity turned into a hard-done-by howl.  "Somebody pushed me!" he claimed.  This seemed to trigger a memory.  He swung round to check where Gordon was.  Gordon, however, was nowhere near him.
"No they didn't," Mrs Watkins told him.  I was watching you.  Mrs Marshall told you to stop, and you ran away from her.  What is the rule about running in here?  Tell me."
Tom hung his head and mumbled.
"I didn't hear you, Tom.  What is the rule about running in here?"
"Don't run."
"Right.  And were you running?  Right!  Then you started pogo-ing again after you'd been told not to.  You didn't look where you were putting your feet, and this little building block was on the floor…"
She bent down and picked it up.  "You trod on it and went over sideways into that screen.  That's what happened.  So whose fault was that?"
Tom hung his head and mumbled.
"I'm sorry, I didn't hear you Tom.  Whose fault was that?"
"Mine, Miss…"
"That's right, Tom.  It was your fault.  So what will you do differently in future?"  Tom squirmed.  "What will you do differently in future, Tom?"
"Won't run," he muttered.
"Good!  And what else?"  That was a hard one.  "What else?"
"Do as he's told Miss," one of the bigger girls called out.
"Let me hear it from you, Tom."
"Do as I'm told."
"Good.  Now play sensibly, and remember there are other children in here besides you.  Many of them are smaller than you, and you have to be careful you don't hurt anybody."
She scooted him off and was obviously still watching him.  Fully aware of her gaze, he walked quietly up to the track square and sat down beside it.
Gordon noticed that the other boys cleared a little space round him.  One or two wandered off to find a new activity.  He suspected that Tom never forgot there were other children in the room, and that his favourite game was hurting as many of them as possible…
"I've brought a dinosaur," he told Nick.  "Let's do a chalk drawing on a blackboard.  I'll draw a diplodocus, and you can colour it in."
"All right," Nick agreed.  He felt happier than he ever remembered feeling at nursery school before.
"I'll help you choose the right colours," Gordon said generously.
For the next half hour, Gordon and Nick were completely absorbed.  Gordon drew his picture of a diplodocus grazing in a clearing, surrounded by prehistoric bushes and trees.  Nick coloured it in, using browns and greys and greens.  He was careful to stay within the lines…
It was a triumph of collaboration.  For children their age it was a minor masterpiece.  Nick even forgot to be afraid.
Mrs Watkins came up and clapped her hands in delight.  "That is wonderful," she said.  "What a very good drawing of a diplodocus."
Not only had she correctly identified the species, she had pronounced its name properly.  Gordon now knew he liked her.
She grasped Nick's shoulders and squatted down so her head was level with his.  "And that's the best colouring-in I've ever seen.  Well done you!"
Nick glowed.
"I'm going to be a palaeontologist." Gordon told her.
"Are you now?" she said.  "I'll bet you know a lot about dinosaurs."
"Quite a lot," Gordon admitted modestly.
"I see you've brought your own," she said.  We'll be having "Show and Tell" for the older children after break.  "You can show your dinosaur and tell us a bit about them."
Gordon smiled.  School was turning out to be good.
Breaktime came round, and they all went outside for some fresh air.  Tom pretended to be tidying up the track area so he could be the last one out.
It gave him the chance to scrawl all over Gordon and Nick's drawing while no one was looking.  Then he ran out to find them.
Collaboration
Chapter 9: "I bin wai[t]in' fer YOU, WEIRDO…!"
"Get ready for lesson 2…" Zack warned Gordon.
Tom was zeroing in, flanked by another couple of toe-rags.  Such children never take long to find one another.
There were fewer adult eyes around.  It was a chance to get a bit of bullying in without anyone who mattered noticing.
A chance to make someone cry…
Nick saw them coming, and a little whimper escaped him.  Gordon put his arm round his shoulder.  "Don't you worry!" he whispered.
"Oh look!  Knickers got a friend!" Tom sneered.  His two cohorts sniggered.
Gordon took his arm from round Nick's shoulder and took one step towards Tom.  Nick was now behind him.
Tom stopped dead.  Smaller boys didn't normally do that.  For a second he was at a loss.
"When are you going to learn to talk?" Gordon asked him.  "Did you mean "Nick has a friend"?  You're right, he has.  What's it to do with you?"
Nearby children picked up the signals and began to gather.  It wouldn't be long before the playground supervisor noticed something amiss…
"Oooh…!" Tom sneered.  "I bin wai[t]in' fer you, Weirdo…!"
"You bin waiting?"  Gordon asked innocently.  "Which bin was that? – the one you came out of?"
Some of the watching children laughed.  Tom whirled round and glared.  The laughter died…
"Where's your bes' friend, Weirdo?  Wossisname…? – 'Cack…?'"
He looked round at the audience.  "Weirdo's got a invisible friend called 'Cack'.  Di'n't yer bring 'im wiv yer…?   AHHAHAAAH…!"
Tom clutched at his left ear and leapt about a foot in the air.  He startled his two associates so much they sprang away from him.
It was quite comical.  There was more laughter from the watching children.  This time when Tom glared at them they didn't stop.
"What's the matter, Tom?"  Gordon asked.  "Did my invisible friend blow in your ear?"
With a snarl Tom leapt forward and swung a right hand punch.  Gordon watched the approaching fist with interest; it was as if time had suddenly slowed…  Meanwhile Zack had grabbed Tom around the waist…
Just before the punch reached the side of Gordon's face, he relaxed his knees and ducked.  It whistled harmlessly over his head.  Gordon concentrated on Zack, lending him strength…
Aided by Tom's momentum and Zack's extra pivoting power, Tom's flailing fist smacked straight into the face of the boy behind him.  The force of the blow cannoned the semi-conscious toe-rag into his mate.
They both went down like a house of cards.  Zack let go, and the seriously off-balance Tom sprawled heavily on top of them.
The joy of the watching children was unconfined.  All three bullies down at once…!
The playground supervisor panted up at last.  "I saw what you did Tom Taylor.  I was watching the whole time.  What have you been told about bullying?  All three of you…?"
She hauled them off, scolding as she went.  "I wouldn't be surprised if Mrs Watkins telephones your mothers and tells them to come and take you away right now."
She kept it up right across the playground.  "We don't like bullies in our nursery, and we do NOT allow violence.  How many times do we have to tell you…?!"
They disappeared into the building.  Gordon turned to Nick and smiled.  "What a loser!" he said.
The gratitude on Nick's face was quite touching.  The spectators clustered round them, and for the first time in both their lives they got an inkling of what it was like to be popular with other children.
It was a good feeling.
Apology to Toms; toe-rags; unconfined joy
Chapter: Show And Tell
Gordon and Nick stood in front of the slashed-out chalk drawing.  "No prizes for guessing who did that," Zack said.
Mrs Watkins was not yet back from her break.  Presumably she was still dealing with the three offenders.  Gordon went to the sink and came back with a damp cloth.  He wiped the board clean.
By the time Mrs Watkins reappeared with three chastened little boys, Gordon and Nick were fashioning amazing creatures on the clay table.  Gordon's definitely looked like a triceratops, but Nick's looked more like the dragon in the Shrek stories – which was perfectly alright.
Other boys gravitated towards the clay table and started making animals too.  Perhaps Gordon had become a trend-setter.  Perhaps some of the less secure children sensed that they were somehow safer near him.
He asked each one their name.  Soon there was a positive discussion going about what they were making, and which Lego models they had at home.
Tom and his two friends smashed cars around the deserted track for a bit.  The crashes didn't have the same appeal when they weren't knocking other children's vehicles all over the place.  Given that their concentration spans rarely exceeded ten seconds, they soon got bored with it.
Tom didn't have a "boing" left in him.  The other two – Kieran and Dean, for future reference – were fair weather friends on whom he could not always rely.  He wandered over to the finger paints, and began daubing a fairly seriously disturbed painting on a luckless piece of white paper.
It was a long time since the staff had had such an easy morning.
Then it was time for 'Show and Tell'.  The older children went to another part of the classroom which was screened off and Mrs Watkins welcomed each one into her circle of chairs.
It was a good way of getting them used to speaking to a group, and also to listening to each other.
"As you know, we have a new member of our group today.  This is Gordon, everyone, in case some of you haven't met him yet…"
There was an enthusiastic chorus of "Hi Gordon" and "Hello" from round the circle.  Tom was too busy swinging his feet sideways to join in the welcome.  He liked kicking the chairs on either side of him
"Sit still please, Tom" said Mrs Watkins.  Years of dealing with difficult children had taught her patience.
Tom reduced the arc of the swing somewhat, so that he was just missing the chairs.  Gordon noticed that the children either side of him were sitting with their legs pulled as far as possible out of harm's way.
"Excuse me again," Zack muttered.  He crossed the circle and knelt in front of Tom…
"Gordon has brought a dinosaur to show us.  He knows quite a lot about dinosaurs.  When he is older he wants to be a pal – ae – on – tol – o – gist.  That's a long word, isn't it?  Does any of you know what it means?"
CRACK!   That was the sound of Tom's knees slamming together.  He stared down at them with his mouth open and his eyes as big as saucers.
"Well done, Tom, thank you," Mrs Watkins said.  Nick had his hand up.  "Yes, Nick?"
"It's somebody who studies creatures and plants that lived a very long time ago."
"That's right, Nick; well done you again."  Nick beamed – this was definitely the best morning he had ever had at nursery school.  Knowing that particular word was nothing really.  You couldn't be around Gordon for very long without finding out what a palaeontologist was.
"So what would you like to tell us about dinosaurs today?"  Mrs Watkins asked Gordon.
Gordon held up his dinosaur. "The word "dinosaur" means 'amazing lizard'.  Many dinosaurs were amazing, although they weren't actually lizards.  This one is called 'Diplodocus'.  It was huge, and lived in the late Jurassic Era…"
Several hands shot up.  "Just a moment, Gordon…  Yes, Rachel…?"
"I saw them in 'Jurassic Park' Miss.  They was massive."
"That's right, Rachel: they were massive.  That's what the rest of you were going to say, wasn't it?"  Heads nodded.
CRACK!! – harder this time, and accompanied by a little whimper.  Tom's legs had started swinging again…
"Thank you for remembering, Tom," Mrs Watkins said.  "Carry on, Gordon."
Gordon warmed to his theme.  "The Jurassic Era lasted from about 208 to about 146 million years ago.  Dinosaurs were the dominant creatures on land for millions and millions of years…"
He paused dramatically.  "Then something happened that wiped most of them out.  We call it 'The Extinction Event'."
That "we" brought a smile to Mrs Watkins' lips.  Gordon had the group's attention, and when George put his hand up he was no longer looking at Mrs Watkins.  Gordon pointed to him.  "Yes, George?"
Mrs Watkins' smile grew broader.  She leaned back and folded her arms.
"What happened?"
"About 65 million years ago, a huge meteorite – about 10 kilometres across – smashed into Earth.  There's a crater that size on the Yucatan Peninsula in Central America…"
Gordon was clearly in control of his facts.  "We think that was the one that did it.  It would have triggered extreme climate change, and that's the most likely reason dinosaurs became extinct."
Another child put her hand up.  "Yes, Jill?" said Gordon.  "The boy's a natural" thought Mrs Watkins.
"We've got climate change now.  Will we become extinct?"
Gordon shook his head.  "I don't think so.  Our climate change is making the weather more extreme, but not as extreme as it would be if a giant meteorite crashed into earth again…"
"KABOOOOMMM!" Tom yelled.  He stuck his arms and legs out wide and leaned back in his chair, imitating a huge explosion.
CRACK! – his knees slammed together again.  The front legs of his chair came back to earth with a sudden thud.  His stomach was rammed into the back of it, sitting him up straight…
His hands slapped down on top of his knees.  His feet hit the floor with military precision…
He sat there, bolt upright and motionless.  His face had gone pale.
Gordon had his hand up.  Mrs Watkins was staring at Tom in wonder.  She noticed Gordon's hand and nodded.
"Tom was doing an interesting painting before we came in here.  Perhaps he would like to show us, and tell us about it."
Tom had never shown or told the group anything.  All previous efforts to get him to do so had had to be given up as a bad job.
"That would be wonderful," Mrs Watkins said weakly.
Tom stared across at Gordon, who stared back…
Suddenly Tom seemed to make his mind up about something.  He gave his head a little shake and stood up without a word.  They watched him disappear round the screens.
"Well…" said Mrs Watkins, finding her voice again, "…Thank you Gordon for that very interesting 'Show and Tell'.  Who would like to go next?"  Several hands shot up.
"Right," she said, "I think we'll ask…"
Tom reappeared, holding his painting.  He went over to his chair and sat down.  Everyone put their hands down and looked at him.  He held the painting up for them to see.
The picture was bleeding.  Red swirls occupied the centre of it like a mortal wound.  Black slashes tore across it in a frenzy of anger and despair.
Slowly he moved it round the circle, so everyone could see it properly.  Then he lowered it so he could look at them.
"I miss my Dad!" he said, and the tears came.
Mrs Watkins went over and knelt down in front of him.  He buried his head against her shoulder and sobbed as though his heart would break.
"Let's give him some space" Zack said quietly to Gordon.
Gordon nodded and stood up.  Nick followed.  The rest of the children took their cue from them and quietly went back to the main play area.
Mrs Bennett was waiting anxiously when the door opened and the nursery class began to stream out.  Gordon came out with Nick and ran over to her.
"How was it?" she asked.
"Good" he said.
His mum hugged him.  "I'm so glad" she said.  Her relief was palpable.
Mrs Watkins appeared in the doorway.  Edith Bennett went over to her.  "Thank you very much" she said.
Mrs Watkins shook her head.  "No," she said, "thank you.  You have an exceptional little boy there.  I am really looking forward to working with him and getting to know him better."
Tom had not come out.  Mrs Watkins spotted the young woman who normally picked him up.  She was stubbing her cigarette out and looking at her watch.
She walked over to her. "Could we have a word inside, please?"
The woman gave a heavy sigh.  "What's the little bleeder done now?  I swear I'll swing for 'im one of these days…"
Chastened; Triceratops; apology to Kierans and Deans; terrible lizard; the Yucatan Peninsula; palpable; "I'll swing for 'im"
Chapter 11: Designer Dreams
Gordon stood on the mountain-top and gazed across the valley.  It was a place where sheep might safely graze: green and peaceful, dappled in shifting light…
On its other side were deep, dark woods.  Gloomy rainclouds crowded over them.  You would not want to be lost in such a place.  You would need some means of leaving a trail.
He could see an impressive castle in the distance.  It had ramparts and a drawbridge, crenellations and guard towers…
"I have a dream…" he thought.  Taking a short run, he spread his arms and launched himself into space.  He soared on air rising from the promised land below.  He was a fair flyer for a five year old…
Seconds later, he plunged into the cold, wet mist that drifted in demented wisps below the clouds above those murky woods…
Brrrrrrrrhh!!
…but just as quickly he was through and out again into a sky of brightest blue.  He had left the wood behind.  The castle was much closer now…
Countless crenellations topped the guard towers and the outer walls.  Gordon slowed down to admire them.  That allowed Zack to overtake him and streak on ahead.
Zack was dressed all in green like Peter Pan, which made Gordon realise he was still in his pyjamas.  Something would have to be done about that…
There was a bit in the centre of the castle that looked like a cathedral.  It had a magnificent rose window, very like the one in Westminster Abbey.
Zack flew straight through it, as if the lead-lined glass had not been there.  Gordon followed, landing neatly beside him on a narrow stone balcony.
He was now dressed for the occasion in a lacy white shirt, gold breeches, and a coat of many colours.  There were silver-buckles on his knees, and diamonds on the soles of his shoes.   He looked down at the congregation bustling below.
"You must give me the name of your tailor" Zack said.  He was a little put out:  Peter Pan had expected Gordon Darling still to be in his pyjamas.  "Whose fairy tale is this anyway?"
Gordon grinned at him. "It's ours" he told him.
Instantly Zack began turning in the air, surrounded by twinkles, just like Princess Fiona in Shrek.  Gordon heard a faint "Whoah" from inside the magic haze.  When he reappeared, he was dressed like a fairytale prince in scarlet hose and a royal purple doublet trimmed with lace.
He looked down at himself, then across at Gordon.  "Way to go!" he said admiringly.
They seemed to have gatecrashed a royal occasion.  Below them on a marble dais sat an unmistakable King and Queen.  A large number of very well-dressed fairies were sitting on either side of a wide central aisle.
Gordon knew they were fairies: they pulsated with psychic energy; and those wings were a bit of a giveaway.
He found that by concentrating on a particular spot he could actually zoom in.  It was as if his eyes had developed a bionic zoom lens that he could operate at will.
How useful was that…?!
His Fairy Highness sat on a cushioned throne of green-veined stone.  He was of slender build, with remarkably fine features, and dressed in crimson and gold.  A magnificent cut crystal crown turned in the air above his head.
Light streaming through the rose window fractured in the facets of the crown.  It bathed the dais in all the colours of the rainbow.
"Richard of York gave battle in vain…" Zack murmured.
The Queen sat next to the King on a closely woven, high-backed basket chair.  It was lined with white silk, and wreathed in roses, leaves and twisting vines.  She seemed to float in a dress of forest green, and was so beautiful that just to look at her took Gordon's breath away.
An imposing male figure, dressed in solemn black, stood at the foot of the dais.  He raised a long staff and banged the floor with a single, reverberating thud.
The buzz of conversation ceased immediately.  Trumpeters raised long-throated instruments and blew an impressive fanfare…
The King stood up.  He was about a metre in height – tall for a fairy – and his voice was surprisingly deep.  Magically it filled the awesome space.  He spoke with sadness and authority.
"We welcome you not as subjects but as friends.  This is a time of crisis in our realm.  The news is grave.  We face a fearsome foe: a danger that could devastate our land…"
Zack was staring at Gordon with his mouth open.  Where was this stuff coming from?  Gordon was giving the king his full attention.
"A terrible dragon roams our hills where once our sheep could graze.  All who see it flee; and who can blame them?  Who would not choose life over certain death…?"
The king made a grand gesture stage left.  The eyes of his audience swung to a dejected figure in battered armour.  It was standing in the place reserved for the bravest of the royal knights.
"Witness our champion, brave Sir Nicholas!" the king declared.  "No heart is more steadfast!  How oft has he defended us from harm? Who is there here who does not owe him thanks?"
He looked sadly at his courtiers.  "Yet even he is humbled now before a mighty foe…"  His voice faltered slightly: "…a monstrous lizard of astounding length."
Sir Nicholas hung his head even lower…
"He battled with it time and time again!" the king went on.  "Stroke on stroke he slashed across its lines, as if to blur its shape from common view…"
His audience murmured its admiration at Sir Nicholas's bravery…
"But the great beast could not be so subdued.  With formidable strength it flung him down…"
So that's how he got those dents in his armour.
"Now sadness wraps him in its dismal shroud; and deeper than an ocean's salty depths his spirits sink to drown in cold despair…"
The great warrior had his visor down.  Gordon couldn't see his face.  He was smaller than your normal champion; but you didn't need to be big to be bigger than a fairy.
The crest on his shield was strange as well: two crossed crayons: one red and one purple.
The king raised both arms towards the rose window.  "Who will now rid us of this wicked worm?" he thundered in a final appeal, "And live forever in our history as a saviour of our honour and our realm?!"
Gordon vaulted over the balustrade and leapt into the intervening air.  He and Zack soared over the congregation and landed on the royal dais.
Dropping on one knee before the astonished king, Gordon had no hesitation in offering their services.  "Sir Gordon and Sir Zack, your Majesty, have heard your plea, and now fly to your aid!"
He leapt up.  Swifter than an arrow from a bow he zoomed: out through the window and round the sky like a rainbow in his technicoloured dreamcoat.  Zack had trouble keeping up with him…
Where sheep may safely graze; "I have a dream…"; a rose window; a coat of many colours; silver-buckles on his knees;  diamonds on the soles of his shoes; doublet; baluster; ROYGBIV; "and was so beautiful…"; intervening.
Chapter 12: Reading Between The Lines
"SLOW DOWN…!" Zack telepathed to Gordon up ahead.  "Do you know where you're going?"
"Does it matter?" Gordon beamed back.  He was having far too much fun to worry about little things like that.  In any case, he'd been to Dreamworld before.   He knew the story would come to him…
And there it was, on the other side of the mountain.  That had to be the "dragon".  It was enormous; but something was dreadfully wrong with it.  Its outline was all blurred and fuzzy.  It was swinging its head blindly from side to side…
Gordon spotted the problem right away.  "That's not a dragon!" he yelled.  "That's a dinosaur!  It's a peaceful, plant-eating diplodocus.  That idiot Sir Nicholas has slashed it all over with his stupid red and purple crayons.  Look at all that gunk in its eyes!  He's blinded it!"
His heart went out to the gentle creature below him.  It had been torn through time and tossed into a world that believed in dragons.  Now it was covered in red and purple, and did look as though it was on fire.
"We have to help it Zack" Gordon said.  "There's got to be something we can do!"
Problem-solving: maybe that's what this was about.  Zack waited…
"I know!" Gordon yelled.  "We need a downpour – sheeting rain!  Lots of it…!"
He looked at the clouds above the murky woods and then at Zack.  "Can we bring those rainclouds over here, and make them deluge right above its head?"
Zack zoomed away so fast he could have put a girdle round the earth in forty minutes.  Gordon felt the wind pick up, and soon the clouds came scooting.
Huge drops began to fall, as they nearly always do on mountaintops…  "NOT YET!" Gordon yelled.  He held his hand up, and they seemed to hear.  They held on!
Over his head they drifted to hover directly above the troubled beast.  Its eyes were shrouded, yet it felt the wind.  It scented the flood.  Eager and bellowing, it stretched its neck towards the waiting rain.
"NOW…!" Gordon cried.  He thrust his right arm up at the clouds, like a young Thor in training.
Lightning flashed!  Thunder rolled…  Obediently the bucketing began…
The water pelted off its two foot head and down its sinuous neck.  It washed in sheets along its massive sides.  The creature flicked reptilian eyes to bathe them clean.  Its ancient tail splashed in the pools that deepened on the saturated ground… and the colour came off!  Gradually, the clean grey lines of an unmistakable diplodocus emerged from behind that clueless daubing.  The purple and red soaked into the grassy plain.
The wind changed direction, blowing the clouds back towards their preferred spot above the woods.  Contentedly the great beast lowered its head and began to graze on the long grass.
"Isn't it absolutely gorgeous?" said Gordon in awe.  No wonder he wanted to be a palaeontologist.
"It can't stay there," Zack said.  Gordon nodded.  In this kingdom, as in his own, it was never long before some clown turned up and spoiled things.  It could easily be Mr. Benn, Red Knight next, or that other idiot – St George…
"It will need both of us."
Zack held out his hand and Gordon took it.  They joined forces.  The power streamed from them like a beacon.  It enveloped the dinosaur in the glow that normally precedes time travel in films and television series.
The diplodocus began to fade…  It would have to take its chances in a world red in tooth and purple in claw.  But at least it wouldn't have to contend with people and fairies.
Gordon was sad to see it go.  He could have watched it for hours; but he knew it was for the best.
"Let's go and tell the King his dragon's gone" he said.
Girdles round the Earth; Thor; Mr Benn Red Knight
Chapter 13: The Bigger They Are…
As they were flying back over the dark, dark forest, a massive disturbance erupted below them.  Trees shook, branches broke and the canopy trembled.
Something gigantic was ploughing its way through that dense tangle.  It swept the wood aside like blades of grass.  Bushes were being torn out by the roots…
Telltale signs of its progress rippled towards the forest's jagged edge.  For the moment it was hidden; but it would not be long before whatever it was smashed its way into the open.
"That is big…" Zack beamed to Gordon.
Gordon agreed.  "Let's get ahead of it…"
With a burst of speed they put a safe distance between the wood and them, then skidded to a halt in still mid-air.  It was an impressive manoeuvre, much like the one used by ice-hockey players when they run out of rink.
A shaggy giant was tearing itself free from the final tangle of vegetation.  It must have been at least forty feet high.  Its shoulders were an impressive eight feet wide.  It was green and brown all over, and gnarled like a tree come alive.  Its arms were massive branches and its legs enormous roots.
Zack let out a long, low whistle.  "Whoah…!  You've outdone yourself there, partner…"
Was it a forest troll?  Maybe some kind of ogre…
It brandished a club the size of a battering ram.  In its other hand it held some kind of gun.  The barrel on it stretched a good twelve feet, with the thickness and bore of a cannon.  It was attached to a wooden stock some six feet long.
The whole thing must have weighed three hundred pounds.  One of the creature's clumsy, woody fingers was wrapped around a trigger the size of a small child's slide.
Raising its foot it stamped down with a thud that shook the ground and echoed through the air.  Its roar rattled the inside of Gordon's skull.  It was definitely angry about something!  It turned towards the castle…
Gordon and Zack flew on ahead and touched down on the ramparts.  The soldiers on sentry duty gave them a hearty cheer.   Alarm bells clanged!  The air was filled with whirring wings in flight.
Fairies darted in all directions – mostly the opposite one, having realised that this wasn't a social call.  Gordon stared at the approaching catastrophe.  They didn't have much time…
There was something about the club that jogged a memory.  He zoomed in with his newly acquired bionic lens…
"That's a giant Action-Man it's got there!" he yelled.  "That weapon is a mega ping pong gun!  It's a Ten Ton Tom, the terror from next door!!"
Zack laughed.  "So it is.  I recognize that brain-dead expression now.  I know just what to do with him…"
"That's it, Zack", thought Gordon.  "You sort him!"
His trusty companion leapt down from the walls.  Gordon poured all his power into him, and Zack grew rapidly. He braced himself to meet the megalump…
Tom didn't see him: he was too intent on harm.  "WHEEEAAAOOOUUU!!" he yelled.
The terrible cry rent the heavens.  Gordon heard screams of terror from behind and below.  His attention stayed with Zack, who straddled the narrow ground like a Colossus.
As the tree troll raised its huge right arm, ready to drive its awesome action-ram into the castle wall, Zack placed both hands on its chest and gave it a massive shove…
The forty foot figure toppled backwards.  Its momentum turned the tumble into a backward roll.  Its two foot head met the earth with a satisfying thud, and its massive bottom landed on a pile of rocks…
There was silence for a few still seconds.  The dust settled… and then with a howl of pain it struggled up.  There was a small crater where its head had been.
Noticing Gordon standing on the ramparts, it drew back its lips in a snarl of rampant rage.  It snatched up the biggest rock it could find at a moment's notice.
"YOU PUSHED ME!" it roared, and drew back its massive arm.  Clearly it intended to hurl the boulder right at Gordon.
"NO!!" yelled the sentries on either side of him; but they need not have worried.   Zack had wrapped both hands round the rock-filled fist.  The stone stayed where it was.
Meanwhile, momentum carried the arm down in a perfect arc… and drove the rock into the ground, fingers first.
The grievous howl that issued from it then easily broke all previous records.  The ogre had no clear idea what had happened.  What was clear was that it had a sore head, a sore bottom and sore fingers.  It seemed to pause for thought – or at least the closest form of that mental activity it could manage.
Lumbering to its feet, it began to shamble back towards the wood where the other wild things were.  Gordon heard it muttering: "I don't like it there.  'E's weird!"
"He won't be coming back here in a hurry," Zack said.  "What now?  Shall we receive the praises of the king, and fly in triumph over Fairyland?"
"No," Gordon decided, yawning suddenly.  "I think this dream has lasted long enough."
The scene dissolved…  Soon the senses of the tired little boy were safely steeping in forgetfulness.  He knew Zack would get him home safely.
He always did.
"You sort him"; Colossus of Rhodes; Shall we receive the praises of the king, and fly in triumph over Fairyland? …steeping in forgetfulness.
Chapter 14: Using The Force
Gordon drew up his own job description in the Infants.  He was an assistant teacher in the classroom and a deputy sheriff in the playground.
He enjoyed the challenges Mrs Jones threw his way.  He plunged himself into Zack's rigorous training programme.  He discovered there were interesting abilities he hadn't known he had.
Telepathy was the tip of an iceberg…
When he was six, his mum found out about Enjoy-A-Ball.  They added it to his list of after-school activities.  The sessions took place in a local sports hall and were good fun.
It gave him and Zack a chance to practise his speed and power control.  It also gave him a bit of one-to-one time with his dad, who made an effort to get home on that day in time.
One sunny afternoon in late September, they arrived at the sports hall car-park five minutes early.  Victor was never late for anything if he could help it.
There was no point in waiting in the car when they could wait outside in the fresh air and sunshine.  They clambered out and shut the doors.
Victor was struck by how tall Gordon was getting.  He seemed to have shot up recently.  The time was flying!  How could he be six already?
An ice-cream van pulled up at the pavement by the entrance.  The driver switched on its cheerily amplified jingle.  It announced his presence to all children within a quarter of a mile.
"NO KIERAN, I SAID NO!" yelled his mum.  That was the normal volume she used when arguing a point with her son.
She had Dean in tow as well.  She and Dean's mum took it in turns to lug their equally naughty boys to Enjoy-A-Ball.  Where was the point in both of them being inconvenienced?
"But I WANT one!" Kieran howled, "I really really DO!"
"AND I SAID NO; WHAT ARE YOU, DEAF?"
"BUT YOU SAID WE COULD HAVE AN ICCCE-CREEEAAAM!!"
"I SAID ARFTER ENJOYABAWL, NOT BEFORE!"
"I want one NOW!  He might not be here THEN…!!"
Gordon was well aware that Kieran could keep this up all day.
"OH ALL RIGHT THEN, THERE!!  She shoved some money into his greedy little paw.  "GO AND GET YER BLEEDIN' ICE CREAM!!"
Several adults within earshot shuddered and turned away.
Kieran handed one of the cones filled with Mr Whippy's creamy concoction to Dean.  They smirked their self-satisfied way through the car-park entrance, ready to take their first triumphant licks.  Kieran already had his tongue out and his eyes closed in anticipation…
Gordon couldn't help himself.  From 25 metres away he sent a quick pulse of power through Kieran's elbow.  It was just enough to drive the ice cream past his mouth and up his nose.
Kieran stopped dead in shock.  Dean, whose eyes had also been closed, cannoned into the back of him.
"LOOK WHAT YOU DID!!"  Kieran snarled, ice-cream dripping off the end of his nose.  He lunged at Dean in an attempt to drive Dean's ice-cream a similar distance up his nose.
Dean jerked his ice-cream out of harm's way, and his softening dollop of Mr Whippy plopped out the top of his cone.  It slopped on to the tarmac.
"LOOK WHAT YOU JUST DID!!" Dean yelled, staring at his empty cone.
Kieran pointed at the rapidly melting mess on the floor and jeered.  "NA NA NA-NA NA – SERVES YER RIGHT!"
He brought his ice cream up to rub Dean's nose in the fact that he still had some ice cream.  This time his arm went straight past his face and threw what was left over his right shoulder.
The pair of them stood and stared at each other, each clutching an empty cone with a soggy top.
"SEE!!" Dean said, with sensitivity and tact.  "YOU CAN'T SAY I DID THAT, YER DIV!"
" 'OO ARE YOU CALLIN A DIV?  YER DING!!"
Gordon was suddenly reminded of the trolls arguing over how they were going to cook the dwarves.  His dad was reading The Hobbit to him at bedtime each night.
"SHUT UP THE PAIR OF YER!  SERVES YER BLEEDIN' RIGHT!  YER GET NUFFIN' NOW, NEEVER OF YER…!"
Kieran's mum drove them towards Mark – the Enjoy-A-Ball instructor – who was standing at the entrance to the Sports Hall.  Victor and Gordon started out after them, a safe distance behind.
"Whoops…" Victor said, before they had gone more than six steps. "…Forgot to lock the car."
He patted his trouser pocket to check the keys were there and heard the car lock behind him.  "Whoah," he said.  "It's never done that before."
"You must have hit the lock button when you slapped your pocket," Gordon suggested innocently.
His dad nodded.  "I must have."
This ability to move things from a distance was turning out to be fun, now that he was trained up a bit, and getting the hang of it…
"Just be careful," Zack warned him.  "Don't get carried away!"
Chapter 15: Sticking To The Rules
Mark started the session as usual by throwing his large bagful of soft balls all over the floor.  The rule was: you brought one ball each back to him.  He congratulated each child as she or he brought their ball back and put it in his bag.
For some children, rules are made to be broken. He didn't notice Kieran shove the smallest girl in the group to one side and grab her ball.  She went sprawling as he ran back yelling: "I've got TWO!"
"How many times, Kieran…?" Mark told him.  He looked up to see who didn't have one, and spotting Susie picking herself up and rubbing her knee.  "Only one each…!"  He threw a ball to Susie, who bravely scooped it up and scampered over with it.
"Forgot," said Kieran, adding the lie to his list of offences with the session only one minute underway.  He ran to the line of eagerly waiting children and shouldered his way into it next to Dean.  The whole line shuffled outwards to accommodate him.  Susie ran to the end of the line farthest away from Kieran.
"What a toe-rag…" Zack growled.
Gordon agreed.  "Is it 'Lessons will be learned' time?"
"I don't know if they'll be learned," Zack muttered, "but we can certainly have a go at teaching them."
"Just remember," Gordon warned him, "we're being careful."  He knew Zack had a thing about bullies.  There was just a chance he would get carried away…
The first game was simple and good fun.  Everyone had a ball.  The idea was to chase another person and throw your ball at them.  If you hit them with it they had to stand still with their legs spread out.  You could 'release' them by clambering between their legs.  The game went on until Mark called time.
Gordon looked out for the smaller children.  He did his best to hit the bigger, rougher boys with his ball.  With Zack on rear-view recce and his extra-turn-of-speed, he could dodge, hit and release in quick succession.
Kieran thought it was more fun to slam-dunk his ball as hard as he could on a smaller child's head.  The balls were soft, but it made the more anxious kids flinch and fear for their eyes.  Gordon had just released one of the smaller ones when he saw Kieran rush at Susie and launch himself into the air.
Gordon's eyes narrowed…  Kieran found himself held, just for a fraction of a second, at the highest point of his jump.  It was enough to make his ball whistle harmlessly over Susie's head.  The rapid swing of his arm pulled him forward while he was still in the air, and he ended up B-over-H on the floor.
"YES!" Zack yelled.  He loved seeing justice done without the need for a lengthy trial.
It wasn't long before Dean had grabbed a second ball.  Gordon spotted which little boy was now without one.  By this time Dean was chasing down another child…
He launched one of the balls he was carrying straight at her.  Gordon caught it in his gaze and bent it through an impressive curve to fly back towards the little boy who didn't have one.
"Catch!" he called out.
The boy stuck his hands out without much hope and was amazed when the ball stuck to them.  He was able to grab it and hold on.  "I caught it!  I CAUGHT it!" he shouted.  His eyes shone with the pleasure of his achievement.
Dean had no idea why his ball had curved away like that.  He followed its flight and saw the little kid catch it.
"That's MINE!" he yelled.  He bore down on the kid, with Gordon heading in the same direction.
Mark heard the yell, spun round and summed up the situation straight away.  "LEAVE IT DEAN!" he called out.  "You've got yours.  Only one each…!"
Dean skidded to a halt.  He looked round to see how far away Mark was, and Gordon caught him with a beauty, bouncing it right off the middle of his forehead.
"You MISSED!" Dean cried.  Lying came to him as easily as breathing.
He went to set off again, only to discover that his left foot was stuck to the floor.  He wobbled precariously for a moment before regaining his balance.
He then discovered that he couldn't move his right foot either.  His legs were now seriously apart and at an awkward angle.
"K…!" he yelled.
Kieran, seeing his friend's predicament, assumed that he was asking to be rescued and tried to dive between his oddly twisted legs.
Gordon released Dean just as Kieran cannoned into the back of his right knee. Dean was bowled over like a skittle.  He rolled backwards on top of the underpassing Kieran.
The extra weight caused Kieran's four limbs to splay out sideways.  For a moment they were front<>back / back<>front.  It was a spectacular tangle.
"DIV…!"
"DING…!"
Yep, most definitely: the stone trolls in The Hobbit…
Recce; B over H
Chapter 16: The Enjoy-A-Ball Handicap Stakes
"We're going to have a relay race next…"
"ME!ME!ME…!!" Kieran yelled.  He jumped up and down with his arm stuck in the air.
"All right Kieran, you can be a captain this week; which means you won't be next week, OK?  Who'd like to be captain of the other team?"
There was an absence of enthusiasm, so Gordon stepped into the breach.  "Cometh the hour, cometh the man…"
"ME FIRST PICK!  ME FIRST PICK…!!" Kieran shouted.
"How many times, Kieran…?!  Gordon, you first pick…"
"Susie…" said Gordon.  She was normally the last to be picked.  She was amazed and delighted to be first.  She scampered over to Gordon.
"Loser…!" Kieran jeered at Gordon.  "D!"  Dean swaggered over to Kieran.
"Peter" said Gordon, pointing at the next smallest child.
"Walkover…!" Kieran boasted in advance.  "Warren!"
And so it went on.  All the bigger, stronger, longer-legged boys were on Kieran's side.  Gordon had every single younger, smaller, less confident child on his team.
"We'll pulverise you!" Kieran exulted.
"No, you won't," Gordon told him calmly.
"Wanna bet?!"
"No need…"
"CHICKEN…!  SQUAWK!  SQUAWK!"  Kieran mocked, walking around with his elbows flapping.
"KIERAN…!" Mark said, "This is meant to be a bit of fun."  He told the captains to line up their teams in the order each member would run.
Gordon gathered his team round him.  "Susie, you go first, and I'll go last.  The rest of you, line up as you like."  Obediently they formed their line.
They were ready a full minute before Kieran's team, most of whom were still arguing about what order they should run in.
Each leg was the width of the hall and back.  Mark handed out the batons, and Kieran and Susie lined up for the first leg…
The grin on Kieran's face spoke volumes.
"I'll run it backwards!" he announced.  He stood with his back to the course.  Why simply win a race, when you can humiliate your opponent into the bargain?
"Ready, Zack?"
"Ready, Captain."
A sharp toot on Mark's whistle started the first leg.  Susie was off like a little hare…"
Kieran really thought he would be able to outrun her while going backwards; but it was harder to pick up speed with Zack on his back.  Meanwhile, Gordon was providing Susie with a decent tail wind…
"TURN ROUND, YOU DIV!" Dean shrieked.  Susie was already half the width of the hall ahead, to the excited cheers of her team.
"SU-SIE, SU-SIE…!"
Kieran turned and tried to gallop. Gordon lightened his load a little, until he started to gain…
All the same, he was ten shaming metres behind Susie when she flew over the line and handed her baton to the next runner.  The rest of her team clapped her on the back and she beamed in triumph.
Zack leapt off Kieran's back as he was approaching the line.  The sudden lightening of his load sped him into Dean, who was tongue-lashing him for being so slow.  They collided, cursing each other, and dropped the baton.  Precious seconds were lost…
Gordon's second runner was also producing a turn of speed he hadn't previously thought possible.  By now Gordon's whole team had got the scent of unexpected victory.  They were leaping up and down in excited anticipation.
Dean finally got going.  His knees visibly buckled when Zack leapt on to his back.  Gordon lightened his load a little…  He began slowly making up ground on the much smaller runner ahead of him.
The race was now a lot fairer than it would have been.  Gordon encouraged and praised each of his runners, making them that little bit lighter on their feet.
Kieran taunted, berated and insulted each of his team members in turn.  Each bigger, stronger boy carried an appropriate handicap, so things were evened up.
When it came to the final stage, it was Gordon against John.  John was a nice boy of about the same size and weight.  The previous runners came in neck and neck…
"Over to you, Gordon!" Zack yelled.  This was the hardest part: controlling the force he had at his command so it didn't give him an unfair advantage.
Both boys pounded across the hall and turned together for the final leg.  It could have gone either way…
At the very end John found an extra little burst from somewhere and crossed the line a stride ahead of Gordon.
"WE win! WE win!"  Kieran yelled.
"Everybody won," Gordon panted.  "Well run!" he said to John, who grinned at him.
"You too; it was really close!"
"Gordon's right," Mark said.  "Everybody won.  That's the best, closest race we've ever had.  Congratulations to everyone, especially you younger ones.  I think you all did a personal best."
Chapter 17: Why Do People Care So Much?
The final game also involved two teams.  Small netted goals were placed at either end of the hall.  There was one ball, and running was only allowed off the ball.
Two different captains picked the teams: so they were more or less evenly matched.  Even so, the older boys tended to throw to each other.  Winning the game mattered more to them than giving everyone a fair chance to take part.
Kieran and Dean were on opposing teams.  Both announced they were strikers.  "I'M WAYNE ROONEY!"  "I'M LUIS SUÁREZ!"
None of the bigger boys would be in goal, so John and Gordon volunteered.  "After all," Gordon said to John, "nobody wins if we both keep a clean sheet."
The two teams went at it hammer and tongs.  Mark, refereeing, was amazed how often the ball travelled through an impressive curve to end up in the hands of one of the smaller players.  He was also impressed at how often they caught it cleanly, and how far they were able to throw it.
He wasn't the only one.  The smaller children themselves were delighted at how well they were doing.  They were visibly gaining in confidence.
The only unhappy people on the pitch were Kieran and Dean.  No matter how often they screamed "TO ME!! TO ME!!" the ball always seemed to curve away from them.
They ran themselves ragged chasing it.  They complained themselves ragged when they weren't able to catch it.
John and Gordon both pulled off some good saves, and it looked as though the game was heading for a goalless draw.  In the final minutes, however, Gordon let the game follow its natural course…
First, Dean took a pass in the area he had been haunting close to goal.  He spun round and lashed it past John into the net.  "GOOAALLL…!!!" he yelled!
Pulling the bottom of his tee-shirt up over his face, he ran in an arc through the players, his arms held out like aeroplane wings.  There was a serious risk that he was going to mow someone down.
Gordon directed his run straight into Mark, who grabbed him and pulled the tee-shirt back down.  "Watch where you're going!" Mark told him.
"CLAP CLAP, CLAPCLAPCLAP, CLAPCLAPCLAPCLAP, SUÁREZ!" he crowed at Kieran.
"LAST MINUTE…!" Mark announced.  Kieran's team threw off.  Warren > Peter >Jim >Kieran…
"SAVE IT!" screamed Dean as Kieran hurled it towards the bottom left hand corner of the net Gordon was defending.
Gordon switched effortlessly into his speed response mode – he did not want to make a mistake.  The ball slowed, and he stretched his hand out to it in plenty of time…
He was careful to make sure it just touched him – without being knocked off course – as it streaked into the net.  To everyone watching it looked as though Gordon had made a terrific attempt at a save and just missed it.
"GOOAALLL!" Kieran yelled, doing a curious version of the funky chicken.  "ROOONEY!  ROOONEY…!"  Mark blew time on a 1-1 draw.
Parents were clustered at the end of the hall nearest the entrance: a visual reminder that the hour had just drawn to a close.  Many of the younger ones ran over to their mum or dad, full of excitement.
They told them how fast they had run, how they had won their leg of the relay, how often they had caught the ball…  It was gratifying to see so many shining eyes and hear so many confident voices.
Most of the parents smiled gratefully at Mark.  It had obviously been a great session.
"Dad," Gordon said as they made their way to the car.  "Why do people care about winning so much?"
"That's the world we live in," his dad said.  "It's all about competition."
"Why can't it be all about helping each other do the best we can?  Then everyone can feel they've won because they achieved a personal best, or tried their hardest?"
"That's a fair point," Victor admitted.  "I've seen someone gutted because they came second in the World Championships."
"Exactly…!" Gordon said.  "For there to be one winner, everybody else has to be a loser."
"No, I don't think that's quite right," Victor said.  "For example: I enjoy playing golf.  I know I'll never be as good as the pros on the telly.  That doesn't make me feel like a loser.  Very few people get to be that good at any sport…
Victor had got to the car and was patting his pocket.  Gordon absent-mindedly flicked the locks up.  There was something important about this discussion, but he wasn't sure what it was…
"There is nothing either good or bad but thinking makes it so," Zack told him.
Gordon stopped dead.  "Wow!" he beamed to Zack.  "Is that true?"  Zack nodded.
Gordon climbed into his child seat and fastened the restraint.  "You can add that to the list of things we need to talk about," he telepathed to Zack.
"No problem," Zack replied.  He sprawled next to Gordon on the rear seat.
He didn't need a seat-belt.  In the unlikely event of a crash or an emergency stop, he would simply pass through the front of the car and then pass himself back again.
"…there is nothing either good or bad but thinking makes it so."
Chapter 18: Gordon The Enforcer
By the time he was eight, it was his mum who truly appreciated how grown up Gordon had become.  Zack was a distant memory.
Edith enjoyed having her son to herself.  She was so proud of him.  When Zack had been around, Gordon seemed to set impossible standards for other children.  Now he had a lot of friends at school.  Angela said Nick was so much happier with Gordon in his class.
It was a Saturday morning, late in August.  They had just set out for their nearest park, a ten minute walk from their house.  When junior school started up again in a few days time, Gordon would be in year 4.  She smiled down at him as he strode along beside her.
"Your mum looks happy" Zack thought to Gordon.
"She is happy" Gordon thought back.  "I can feel it. Where are you now?"
Zack gave a little chuckle.  "I'm hiding behind that tree in front of you."
Gordon looked up in time to see Zack leap out and wave.  He was dressed like a clown, with baggy pants, a white face and a big, red nose.  Gordon burst out laughing, and then pretended to be coughing instead.
"Are you alright, darling?"
"Yes.  I just got something caught in my throat."
Edith was utterly content.   The sun was shining, and she had nothing to worry about.  Gordon was walking coolly alongside her, keeping most of his thoughts to himself.
It was so different from the way it used to be when he chattered incessantly, conducting conversations with her and Zack at the same time.  He seemed to have reached a level of maturity beyond his years.  But that was her Gordon for you – streets ahead.
Zack ran on even further – a couple of streets ahead – until he got to a big oak tree on the corner.  He hid behind it.  "Can you still hear me?" he beamed back to Gordon.
"Yes, of course I can.  You sound a bit like you're on the phone."
"That's OK.   You're very good at this now!"
"What does 'A', heart-with-an-arrow-through- it, ' L' mean?"
"What?"
"It's carved in the tree in front of you."
"Whoah!" said Zack.  Gordon smiled to himself.  He liked it when he could surprise Zack for a change…
A few minutes later they passed through the park gates and headed for the play-area in the middle.  Whichever side of the park children lived on they had an equal distance to walk to get to the swings and slides and roundabouts.
It had never occurred to Edith that that was why the play-area was where it was.  She saw at once that Gordon was right when he pointed it out.  Wasn't it just like Gordon to have spotted that?
Well no, actually.  It was just like Zack, with Gordon cheerfully passing the information on.  She reminded herself that Zack had been a figment of Gordon's imagination: so it had been Gordon all along, really.
She had lived with Zack for so long.  It was amazing how real he had seemed, even to her.  "Don't grow up too quickly, Darling…" she thought to herself.
The sunny day had brought parents and children out in fair numbers.  The play-park was busy.  Gordon surveyed the scene calmly.
He'd had a few years at school, and a lot of patient training from Zack.  He was now really good at being around other children without saying or doing anything they were likely to think was odd.
It still irked him that his normal had seemed so strange to them.  He supposed it was fair enough.  Their normal had often seemed totally bizarre to him.  He was used to it now…
The swings were busy but fairly well organised.  There were parents on hand helping to push and making sure their offspring didn't wander into the path of a rapidly moving swing.
As often happened, however, there were also one or two older children standing up on swings.  They urged them higher and higher, with no regard for the safety of the little ones running dangerously close.
Gordon normally made these swings his first port of call.  It annoyed him that children who were old enough to know better should put younger children at risk like that.  It was irresponsible, selfish and stupid.
"OK Zack, usual routine…"
"Be right there!" came the answering thought.  Gordon didn't need to check on Zack's progress.  It never took him long to arrive.  He was a bit like a Roman road in that respect: a straight line from A to B, passing through anything in the way at impressive speed.
"Which one..?"
"Him on the end…"
With a self-satisfied smirk, the boy in his early teens had got the swing arcing as high as the frame itself.  Mothers had scuttled to the protection of little ones who were in danger of toddling into its path and being beheaded.
They had tutted and scolded, but this kid was a law unto himself.  Nobody was going to tell him what to do.
Gordon stood facing him, just within range, and smiled.  It was like a red rag to a bull.
Lips parted, eyes wide, teeth clenched, the kid urged the swing to go that bit faster and that bit higher.  As it arced backwards, he transferred all his weight to his left leg.  His plan was to accidentally catch Gordon under the chin with a right footed kick on his way past…
"Gordon, LOOK OUT!!" his mum yelled.  She was too far away to intervene.  Zack, on the other hand, was right there.
He leapt up and grabbed the swing as it began its downward plunge…  A second later his feet were planted firmly on the ground, and he was making a dramatic difference to the swing's forward momentum…
The kid had been intent on lining Gordon up for the accidental kick.  He wasn't expecting that sudden deceleration.  His left knee buckled; his right foot slipped off entirely…  That transferred almost all his weight to his arms.
The ropes on the swing twisted violently, dislodging his other foot: leaving him in a hopeless tangle and hanging on for dear life.  Zack picked that moment to pull the wooden seat back and give it a good shove into the back of the kid's dangling legs.  There was a painful clunk.
"Whoops" Gordon said.
"Serves you right!" the nearest adult called out.  "You're not supposed to stand on the swings.  Can't you read?!"
Probably not…  The older girl on the swing next to him jumped off.  "You all right, Dom?" she asked.  Dom muttered a word that Gordon was not familiar with.
He couldn't get away with trying to strangle the kid who'd somehow made him lose his balance.  He aimed a kick at the swing instead and limped off, followed by his female companion.
Gordon sat down on the empty swing.  He ran it backwards for a couple of steps to get it started.  His mother had arrived by now.  "Do you want a push?" she asked him.
"No thanks, mum, I can manage."  His swing swung smoothly and rapidly to an enjoyable height.  It took no apparent effort on his part.
"Your son's got that off to a fine art!" said one of the other parents admiringly.
Zack was a brilliant swing-pusher.
Chapter 19: Where Was I…?
Gordon had an enquiring mind.  Luckily, he also had Zack, who knew a lot.
When he was nine, an important question occurred to him.  "Where did I come from?" he asked.  Zack would know; he always knew…
"Oh come on!" Zack replied, "You're a mammal!  Mummies' tummies – you know the drill…"
"I know that," said Gordon.  "Of course I know that.  But what I mean is: where was I before that?"
There was a brief pause…
"You weren't." Zack told him.
The universe-before-Gordon stretched a long time beyond the limits of even his imagination.  It was a bit hard to take…  "Are you sure?" he asked wistfully.
"Yep…"  Goodness me, he almost sounded cheerful about it!  "…You weren't, just like you won't be.  You are currently 'passing through nature to eternity.'"
"That's a good phrase," Gordon said.  He knew a good phrase when he heard one.  You couldn't be around Zack for long without hearing a good phrase.  Frequently more than one during the average day…
"Thank you.  Actually, it's a clause, Gordon.  It has a verb, you see."
"Smarty pants…!" Gordon shot back.  Zack could be irritating at times, especially when he was putting you right.  "One of your own, is it, by any chance?"
He was getting good at sarcasm.  He was also smarting from the notion that until just a few years ago he wasn't, and in a few more years he wouldn't be.
"Well, no," Zack admitted, "but I was there when he wrote it.  Always had a way with words, did Will…"
"Hang on," said Gordon, as that last casual remark sank in, "If you were there when he wrote it, and I wasn't, and I won't be, what about you?"
"Ah…" Zack replied thoughtfully.  "I seem to be a different matter altogether…"
You're a mammal; the universe before Gordon; passing through nature to eternity; it has a verb, you see; "Always had a way with words, did Will"
Chapter 20: Forever Friends
On Gordon's eleventh Christmas Day, Victor Bennett was delighted to be given Jeremy Clarkson's latest account of how many fast cars he'd driven that year, and how many slow caravans he'd destroyed.
Edith understood her husband's fascination with the big boys' toys he would never be able to afford.  She even quite enjoyed bits of the TV programme Top Gear.  It provided valuable insights into the workings of the so-called "grown-up" male mind… 
The "growing-up" male in her life was in another room, getting ready to tackle his biggest and most favourite Christmas present.  It was a 4D Vision Space Shuttle 1:72 Scale Model Kit with 143 pieces!
It had clear panels: so you could see all the high-tech inner workings.  It had moving parts!  The landing gear extended and retracted.  There were working gear doors, and opening and closing payload bay doors.  It had a movable robot arm…
There was a swivel stand to mount the assembled shuttle on.  All the engine detail was accurate, as well as the cockpit, space lab, and other compartmental specifications.
It was a great practical way to learn about one of the most complex machines ever built!  No wonder it had cost a small fortune.  He was a very lucky boy; but of course he knew that.
The minimum recommended age for someone attempting to assemble this complicated piece of kit was 14.  That made it just right for Gordon (with a bit of help from Zack along the way).
He was 10 years, 4 months, 2 weeks and 4 days.  He was ready for a fresh challenge.
Victor settled into his comfortable chair and opened his book.  "I'll let him size up that model before I give him a hand with it," he said.  "I think it may be too much, even for him…"
Edith smiled.  "Did you see the way his eyes shone when he unwrapped it?" she said.  "I remember his first few Christmases with all those Lego models.  He used to chatter away to Zack about the right way of putting them together.  He was years below the recommended minimum age, even then."
Victor nodded.  He'd never admitted it, but even he had found some of those models a bit of a challenge.
"You were right about him coming out of his imaginary-friend phase," he said.  "I must admit that Zack business had me worried for a while."
Edith bent over and kissed him.  "I never had any doubt.  All the books say that imaginary friends are a good thing on the whole.  Children grow out of them."
She was so proud of her one and only son.  "Gordon is such a special child.  It wasn't really surprising that his imaginary friend was special as well.  He was bound to grow out of him in time."
Victor dropped his eyes to his book.   He was imagining that Jeremy Clarkson was a good friend of his – the sort of friend who would let you take the Bugatti Veyron 16.4 for a test drive…
In the next room, Gordon was carefully placing all the beautifully crafted pieces on their large coffee table.  Its surface had been cleared for the purpose.  "Is that true?"  he asked.
Zack smiled across at him.  "Is what true?"
Gordon gazed at the picture on the front of the box.  That was what his magnificent, fully assembled space shuttle was going to look like.  "Will I grow out of you?"
Zack routinely tuned in to what people were saying in other rooms.  When he did, Gordon could hear them too.
"That depends…"
"What on?"  His lower lip quivered a little.  He pulled the assembly pictograms towards him and tried to focus on what he had to do first.
"On whether or not you decide to grow out of me…"
The picture Gordon was trying to look at had become blurred.  He tried to get a grip on himself but was unable to stop a tear from splashing on to the tabletop.
He wiped his eyes with the back of his hand, and raised his head to look Zack full in the face.  "I don't want to grow out of you.  Ever…!"
Zack smiled – a warm, loving smile.  He walked through the coffee table to stand in front of his young companion.
"I'm here, aren't I?  Always…?" he reminded Gordon gently.  He placed his hands on the quivering shoulders.  Gordon felt the warmth and the reassurance.
There was one more question he had to ask.  It took all his courage to ask it.
"Will you ever grow out of me?" he asked Zack.
It was the most important question he had ever asked; and Gordon had asked a lot of questions in the time he'd been on the planet.
"Oh no," Zack told him.  "I'll never grow out of you.  I'll be with you just as long as you want me to be."
Gordon smiled a watery smile.  "That's all right then."   He scrambled up and grabbed a tissue out of the box on the sideboard.  "Let's make a start on this shuttle."
Zack nodded and went back to the other side of the table.  He would let Gordon do the assembling, but would give him a helping hand whenever he needed it.
He picked up two of the pieces and held them out.  "How about starting with these?" he suggested.
Gordon nodded.  He stretched out his hand to take them.  Putting this amazing machine together was going to take ages.  It would be great fun watching it grow.
In the other room, his father was turning a page…  In the kitchen his mother was putting together ingredients for a splendid Christmas dinner…
Zack knew there was no chance of anyone else seeing two of the 143 pieces rise into the air and move towards Gordon's outstretched hand.  "And don't forget…" he reminded Gordon.
"What…?" Gordon replied.  He carefully consulted the diagram and reached for pieces 3 and 4 himself.
"Your dad is going to come in here in a little while and say: "Nothing ventured nothing gained"; and you're going to let him help you."
"Yeah, yeah…" Gordon said cheerfully.  He loved his dad, and enjoyed his company.  Anyway, Zack would make sure his dad didn't make too many mistakes.
They'd got that routine off to a fine art.
Top Gear; the Bugatti Veyron 16.4; the 4D Vision Space Shuttle.
Chapter 21: Gordon Gets Invited
Gordon's birthday was 7th August.  Edith and Victor had got into the habit of taking their family holiday around that time.  They celebrated his birthday while they were away.
When he was younger, involving other children in his birthday had not been easy.  Edith had avoided parties, because there was no way of not inviting Zack.
Once Zack was out of the way, she'd asked Gordon if he would prefer to celebrate his birthday at home.  He could have a party with his friends.
He'd said no thanks.  He liked things the way he was used to having them.  So the pattern was established, and they had stuck to it.
They normally set about planning their summer holiday once Christmas was out of the way.  This year, Gordon had a specific request to make.  Could they go to Cornwall please?  And could they spend his birthday visiting The Eden Project?
He wanted to know what it felt like to be in a rainforest.  He wasn't sure when he would get the chance to experience it in real life.
Victor and Edith were happy to oblige.  They decided to rent a cottage in Cornwall for a fortnight, within reasonable distance of St Austell.
Edith researched available cottages and shortlisted some for consideration.  They sat down together early in January: to look at the little photos and the write-ups; and it was curious…
As Gordon looked down at his mum's compilation, one particular cottage moved off the page.  It expanded in his mind's eye…
He could see the overgrown hedge, and a narrow wooden gate.  It wasn't as it appeared in the picture.  It was covered in snow.
"Are you doing this?" he asked Zack.
"No," Zack replied; "You are, and I don't know why…"
The gate in the hedge was opening…  He was moving through it…
The cottage had a curving timber frame and wattle-and-daub walls.  There was a thatched roof.  Smoke curled from the brick chimney.
There must have been a fire burning in the old black grate.  He could hear it crackling.  He could smell the woodsmoke…
"… not a lot to choose between them," his mum was saying. "It depends what we think we want to go for: 'olde worlde' charm or modern and probably more comfortable…"
"Come back, Gordon," Zack warned him.  The picture faded…  He looked up from the paper to see his mum and dad looking at him expectantly.
"I'm sorry…?" he said.
His dad grinned.  "You were miles away."
"About 250 miles away," Zack said.  "I'd like to know what happened there."
"Me too," Gordon told him.
"Your mum and I were thinking EITHER this modern bungalow with two bedrooms and en suite bathrooms, OR this tiny cottage with loads of character, but only one bathroom and no en-suite."
He grimaced.  "It probably also comes with creaky floors, draughty windows, low ceilings…"
Edith laughed.  "No prizes for guessing which way you're leaning," she said.
"It has to be this one!" Gordon said, pointing at the indistinct little picture on the page.  It was calling to him.  Urgency and longing welled up from deep inside him.
"Whoah," said his dad, "Where did that certainty come from all of a sudden?"
Gordon looked at him.  "I don't know dad.  It has to be this one.  Please!!"
The strength of his son's appeal took Victor by surprise.  It wasn't like Gordon to be that definite.  He was normally only that certain about the need to preserve endangered species.
Victor was in favour of en-suite bathrooms and all mod cons himself.  He was, however, open to persuasion…
"OK…" he said.  He peered at the photo.  "What makes you so set on this one?"
Gordon decided on the truth.  It was normally best.  His parents deserved it.  "It invited me," he told them.
"Not quite son," his dad said, correcting him gently.  "It didn't invite you.  You found it inviting…"
Gordon looked at him, and took Zack's advice.  It was equally true, after all.  "I found it inviting," he said.
His mum was staring at the picture.  "I'm finding it inviting as well," she said slowly.
Victor raised his eyebrows and then grinned again.  "Well, as this is a democracy: by a majority of 2-1…"  He looked down at the details again.  "Oaktree Cottage it is."
Edith booked it the next day.
…within reasonable distance from St Austell; wattle and daub walls; mod cons.
Chapter 22: A Life Sentence
Normally once spring was underway, the Bennetts were in the habit of going on safari to their local zoo. It was one of Gordon's favourite places.  They had annual family membership.
He loved going at any time of the year, but his absolute favourite time was in the spring.  All the plants were budding in the welcome warmth, and many of the animals were at their friskiest.
"Do you know…," Gordon said as he clambered out of their car, "… that a third of all animal and plant species face extinction in this century?"   It was shortly after 10am on a sunny Sunday in late March.
"Who told you that?" his dad asked him casually.
"Careful…"   Zack's warning sounded in Gordon's head, but he was used to these little tests from his dad.
"It said so on Animal Planet." Gordon replied.
That was the safe answer to any question his dad asked him about animals.  His dad only saw the occasional programme, and he knew Gordon watched a lot of them.
"Our zoo's got 110 acres, 400 species and more than 7,000 animals…"  He liked numbers, and was generous with them.
"What's an acre?" his dad asked him.  Do they still teach children useful information like that in school?
Gordon grinned at him. "Come on dad, you know what an acre is!"
Their annual membership-card fast-tracked them in.  "Do you know how an acre came to be the size it is?" Zack asked Gordon.
"No, but I bet I will before I'm very much older."
"It was the amount of ground a yoke of oxen could plough in one day." Zack told him.
"Dad, do you know how an acre came to be the size it is?"  Gordon asked.
"4,840 square yards" his dad said.  When he had gone to school they taught you useful things like that, and they made you learn them.  Learn it properly when you're that age and you never forget it.
Kids nowadays, it's all computers and calculators.  Ask them to give you change out of a pound when something costs 97p and they have to punch it into a bloody calculator.  Don't get me started…
"No, dad, WHY is it 4,840 square yards?"
His dad paused.  "I don't know.  It's an odd number really, now you mention it.  They never taught us that in school."
"It was the amount of ground a yoke of oxen could plough in one day," Gordon informed him.
His dad was amazed.  "How on Earth do you know that?"
"It was on The History Channel."
His mum arched an eyebrow.  "That's very interesting, Darling," she said.
They followed the path left, past the elephants of the Asian forest.  They walked over the bridge that gave visitors a great view of onagers, dromedaries and brow-antlered deer.
Gordon loved all animals.  His current fascinations were big cats and primates.  He was in awe of the big cats because they were such powerful predators.  He was drawn to the primates because they are our closest relatives: so like us, and yet so significantly different.
The tigers were restless.  Maybe they too were filled with the joys of spring.  They prowled in full view, shoulder muscles rippling.  Gordon watched one swing its massive head from side to side.  It stared with baleful eyes at the prey beyond its reach.
A little boy standing next to Gordon turned to his father.  "Hasn't that tiger got a big face dad?  Is it as big as yours?"
With incredible speed and amazing grace the huge cat flowed suddenly into the air.  Before those watching had had time to gasp, its massive paw flicked out at full stretch and took a passing sparrow out of the air.  A second later it landed without a sound, pinning its prey to the ground.
The feeble fluttering between its claws ceased almost as it began.  The great cat moved away, leaving the broken bird dead on the ground.
"Wow!" Gordon breathed out.  What an awesome moment.
"That's something you don't see every day" Victor Bennett commented, as they turned away.
"Perhaps it's just as well, dear" said his wife.  Her heart had gone out to the sparrow.
"Where next?" his dad asked.
"Chimpanzees," Gordon said.  It was a disappointment that his zoo, wonderful though it was, did not have any gorillas.  However, it did have plans for a spectacular new bio-dome.  In a few years visitors would be able to see gorillas in their natural habitat for the first time in the UK.  Gordon was really looking forward to that! 
"I remember being taken to London Zoo by my parents, when I was about your age…"  Victor said.  His memory had been jogged by that tiger moment to recall a special moment of his own.
"They had a big silverback called Guy.  He was the only gorilla there.  They found a female for him after about 25 years, but they think he'd been on his own for too long.  They never bred…"
Twenty five years of solitary confinement…
"That day, we went into the gorilla house.  There he sat by the big glass screen between him and us.  What a sight he was: a massive head and huge shoulders.  He must have weighed about 500 lbs.  There was a railing – to stop people going right up to the glass and banging on it, I suppose.  It wasn't busy.  This little girl went under the railing and right up to the glass…"
Zack was nowhere to be seen, and appeared to have his eyes closed.  Gordon could feel his pain…
"She put her hand against the glass.  This incredible giant of a creature swung that great head round and looked at her with deep, black eyes…"
Gordon heard something then he hadn't heard before.  Zack was crying…
"Then he slowly lifted his right arm and pressed his hand against the glass, just where her hand was.  And there they were for a few seconds, the human child and the lonely gorilla, getting as close as they could to holding hands…"
There was a catch in his dad's voice.  Gordon looked up to see a tear rolling down his face.
His mum put her arm round his dad's waist and gave him a squeeze.  "That must have been a wonderful moment," she said.  His dad found a tissue and wiped his eyes.
"It was," he said.  "I've never forgotten it."
"You were there, weren't you Zack?" Gordon whispered, and got no reply.
Sometimes, words aren't enough…
His local zoo; extinction of species – an interesting question; acre; onagers; His current fascinations were big cats and primates; baleful; plans for a new bio-dome.
Chapter 23: So Near And Yet So Far
Gordon's Zoo had one of the largest and most successful groups of zoo chimpanzees in the world.  Gordon never tired of watching them.
"Here we are," said his dad, almost back to his normal cheerful self.  "Our nearest living relatives…"
"So near and yet so far…" Zack said.  He was back, and at his usual place by Gordon's side.
"So near and yet so far, dad," Gordon commented cheerfully.
His dad shot him a quizzical look.  "How do you mean?" his dad asked him.
"It said on The Discovery Channel that human DNA and chimp DNA are 98.4% identical," Gordon replied.
"That's right it did." His mum agreed.  "I watched that programme with you.  How do you always remember these numbers Gordon?"
"They're interesting." He said.  He only had a vague idea of what DNA was, but he knew 98.4 was very close to 100.  "'So near…' because chimpanzees are so like us, and very clever…"
His dad nodded.  "They use tools, and they work together when they're hunting…"
Edith shuddered.  She'd seen a programme where the chimps had caught a monkey and torn it apart without killing it first.  There is a dark side to behaviour like that, much like the terrible cruelty humans are capable of.
She much preferred the gentle, peaceful, vegetarian gorillas.  We aren't so closely related to them – only about 95%, the programme had said.  In Edith's opinion something went wrong on the way to chimps and us.
"'Survival of the fittest' isn't the best idea Nature ever came up with, is it?" she said.  "Survival of the nicest would have been … nicer."
"Predators and prey," Gordon's dad said.  "'twas ever thus…"
"And yet 'so far'," Gordon said, "because look at the difference in the level of achievement between us and chimps.  It's huge!"
"That's a very good point."  Victor agreed.  He was enjoying this day out more than he'd expected to.  It had brought back an important memory.  "Only 1.6% different and we're the ones landing on the moon, while they're the ones still swinging through the trees."
"What differences could there be in just 1.6% of our genes," Zack asked Gordon, "…that made it possible for human beings to take such a great leap forward?"
Gordon was watching an alpha male stick a finger up his nose and transfer the pickings to his prominently round mouth.  "I don't know" he confessed.
"We'll talk about it when we're by ourselves."  Zack promised.
Gordon grabbed a parent in each hand.  "I love this zoo." He announced.  "When I grow up I am going to help save the planet for every species, not just us."
"That's nice dear." His mother said.  She certainly wouldn't put it past him.
Quizzical; DNA; Guy; pounds and kilos; the answer to an interesting question.
Chapter 24: We HAVE To Save Them
"Let me tell you a true story," Zack said, a night or two later, "about one particular chimpanzee…"
Gordon settled down contentedly.  Zack's stories were always interesting.
"She was called Washoe, and she was the first non-human to learn to communicate using sign language.  She was brought up by humans who treated her like a human child.  They gave her love and companionship and helped her to learn.  But instead of speaking to her they communicated through sign language."
"Why didn't they speak to her?"  Gordon asked.
"The lower part of a chimp's face sticks out.  The tongue, teeth, lips and palate don't interact in the same way ours do.  That's a key difference."
Gordon nodded slowly.
"But they can make signs and lots of different body gestures, which they use to communicate in the wild.  So to test her intelligence and memory they taught her signs, just as they would have taught a human child who had been born deaf."
"How many was she able to learn?" Gordon asked.
"Around 350, over five years…"
"350 is a lot", Gordon said.  "Did she remember them, or did she learn them and then forget them again?"
"She learned them just like we learn words.  She had to use a sign herself without anyone prompting her, and use it appropriately for fourteen consecutive days, before they counted it as one she definitely knew."
"WOW!" Gordon said.
"You might think learning 350 different signs is clever," Zack went on, "but what she did with them was amazing."
"What did she do?"  Gordon wanted to know.
"She started putting them together to make words of her own."
"Like what?"
"She learned a lot of signs for basic things: like bird …"
Zack flapped with his two hands like bird wings.
"… and water…"
He rippled one hand, like the surface of water ruffled by wind or disturbed by something.
"And then one morning they decided to teach her a new sign for one particular bird: a duck."
"She DIDN'T, did she…?"
"She did.  They showed her the picture of a duck, and before they could show her the sign they'd thought of, she signed ripple-flap: water-bird.
"How clever is that?" Gordon breathed.  "That is fantastic!"
"The more signs she learned, the more she combined them to make words of her own.  When she saw her humans using a thermos she signed metal-cup-drink.
"Brilliant," Gordon agreed, "I'll bet there are people who aren't that clever."
"That's it, isn't it," Zack said enthusiastically.  "She wasn't just learning the signs parrot fashion.  She used them to think.  She was clever…"
He beamed.  "And that's not all.  The humans working with Washoe found out that she didn't just think.  She had feelings as well."
"How did they know for sure?" Gordon wanted to know.
"One of the people who looked after Washoe became pregnant.  Washoe saw her tummy growing bigger and was interested.  "She knew the sign for baby, and understood there was a baby growing in the lady's tummy…"
Zack was suddenly sombre.
"Then the lady had a miscarriage and was away from Washoe for quite a long time…"
"What's a miscarriage?" Gordon wanted to know.
"It's when something goes wrong, and the mother isn't able to keep her baby inside her long enough for it to survive on its own."
"Oh…"  Gordon already knew that life could have very sad moments, as well as very happy ones.
"When she came back, Washoe gave her the cold shoulder.  It was how she showed people she was cross with them for going off and leaving her."
"What did the lady do?"
"She decided to tell Washoe the truth.  So she signed: 'My baby died'."
Gordon shivered.  "That must have been hard…" he whispered.
"Washoe stared at her face, and then at her flat tummy.  Then she looked up again into the lady's eyes, and very carefully signed 'cry', while drawing her finger gently down the lady's cheek, following the path a human tear makes…"
Gordon felt his own eyes fill with tears.
"Chimpanzees don't shed tears," Zack told him.  "The lady said that one gesture taught her more about Washoe than all her made-up words and long sentences."
Gordon remembered Guy the gorilla reaching out to the little girl on the other side of the glass.  "We have to save them, Zack," Gordon thought fiercely.  "We have to save them from us.  Why don't more people understand that?"
"That's a very good question," Zack said.  "Time to sleep – school tomorrow…"
Washoe; cold shoulders
Chapter 25: R.I.P.
Tom wasn't at school the following morning.  Their teacher – Mrs McCarthy – sat them all down and said that she had some very sad news to tell them.
Tom's daddy had been killed in Afghanistan.