Free: The Survivor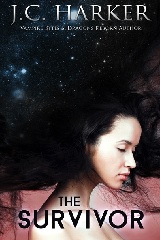 When a colonist shuttle crashes on an uninhabited planet, the desperate stowaway that caused the crash assumes the identity of the dead navigator to avoid being executed on sight. With a suspicious marshal onto her, she needs to find the other crashed Navi capsule before he does. But even if she's lucky enough to beat the marshal to it, will the other navigator protect her stolen identity?
~ ~ ~
This is a standalone sci-fi short story (28 pages | 6k words).


___________________________________________
Free: Just 7 Days!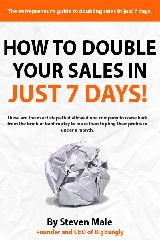 Starting a company is hard and growing one is even harder. How To Double Your Sales In Just 7 Days contains the exact steps that allowed one company to come back from the brink of bankruptcy to more than tripling their profits in under a month. Written in a story like manner that is easy to follow, emotionally moving and ultimately a businesses best tool for improving their sales.
This is a no fluff approach to the matter that doesn't require cold-calling or coding. It's a simple strategy that when followed will produce massive results. This strategy is the exact same that allowed Starbucks and McDonalds to become the household brands they are today.